TLN turns up the heat with new culinary competition
East meets West when Canadian chef David Rocco challenges Hong Kong's Nicholas Tse.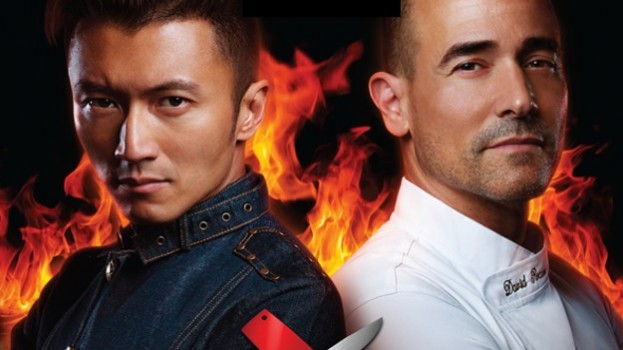 Popular Canadian celebrity chef David Rocco is back on TLN Television with a globetrotting cook-off that pits him against Hong Kong superstar chef, Nicholas Tse.  Celebrity Chef: East vs West combines the popular topics of both food and travel in the new series.
Aldo Di Felice, TLN president, calls the new series "a fresh face on the David Rocco brand in the hot sector of culinary competition".  Rocco, one of the most widely followed celebrities on TLN, is known for his long menu of self-produced shows, including Dolce Vita, Dolce Napoli, Dolce Africa and Dolce India. Celebrity Chef: East vs West was produced by Fox Network in Asia.
Di Felice says, "We think people are really going to like what they see and we hope this competition series will continue. We're airing it over spring [and] summer and will lead into the next series produced by David Rocco, Dolce Italia, in the fall."
The five-part series follows the chefs to culinary destinations from China to Macau, the Philippines and Malaysia where they explore the region, sample the cuisine and put their individual creative spin on one iconic local dish.  The judges decide which chef cooked it best – East or West. The series consists of four half-hour episodes and the one-hour finale.
TLN is promoting the show with online and social media ads, on-air promos and some media on other platforms. No sponsors have been announced yet.
Celebrity Chef: East vs West airs Sundays starting May 5 at 7 p.m. with encore showings Thursdays at 8 p.m.