With 30 years down, what's next for Pelmorex?
Where does top boss Sam Sebastian see the legacy media player in a sea of digital behemoths?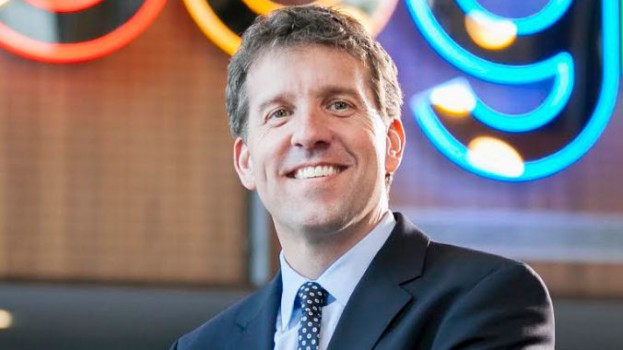 Sam Sebastian hesitates when asked if he'd label Pelmorex Corp – formerly Pelmorex Media – as a "legacy media company."
He settles on yes, but "in a positive light."
"We're still a media company, but we're different from newspapers and some other legacy media companies that have not made their digital transformation in the way we have," he explains.
When Pelmorex was founded 30 years ago by Pierre Morrisette, few might have guessed that the company that owns The Weather Network, along with the French-language MétéoMedia and other platforms such as Alert Ready, Eltiempo.es, Clima and Wetter Plus would begin to market itself largely as a data company, recently removing the "Media" from its name and dividing the company formally into weather and data solutions, with both being an equal focus.
Now, as the company (still privately owned to this day) gears up to celebrate that 30-year anniversary, Sebastian reflects on the changes it's gone through, particularly since he was brought on two years ago to take over the CEO roll from Morrisette. Sebastian's hiring seemed symbolic of the company's increased focus as a solutions provider and a tech-driven media entity, along with the subsequent change from Pelmorex Media to Pelmorex Corp., and the recruitment of fellow former Googler Rory Capern and the acquisition of mobile ad tech company Addictive Mobility.
Sebastian tells MiC this was part of Pelmorex's growing focus on bringing its data and targeting capabilities outside of its own network, because despite the ubiquity of its flagship Weather Network app and channel among users, there's still more to be done.
"We've put a lot of focus on targeting, whether it's around weather trigger, location, behavioural… We have different kinds of audience segments because advertisers and agencies are demanding buying audiences, versus pure scale. Five years ago, people wanted to just put their ads on a publisher site where they knew a bunch of folks were going to be. Now, they want to slice and dice different audiences across the web. Buying Addictive really built up our mobile capabilities to help our advertisers reach audiences outside the network."
He says that although the new era of Pelmorex may seem more techy, the company has always been willing to experiment – largely because it's had to stay on top of things. "For the first 10 to 15 years, we were primarily a television operation, but we were one of the first to launch a desktop website, one of the first mobile websites, one of the first apps. We had to be, and we couldn't be afraid of potentially cannibalizing our existing television advertising business by launching new platforms."
That's what he says separates the company from the other legacy players. "I think some of them are afraid that [digital] might affect their core business." The big players are also facing competition from the infamous digital duopoly of Facebook and Google, which Pelmorex also competes with. But Sebastian sees it differently.
"I'm very comfortable because we're so good at our niche. Given our size and our nimbleness, we look at ourselves as being able to fill open spaces that the Googles, Facebooks and Amazons of the world are going to leave behind in their quest for global domination."
Of course, it's hard for Sebastian to talk about the duopoly without acknowledging that for a significant amount of time, he was a part of that duopoly. Sebastian was with Google for more than a decade, working out of Chicago until 2014 when he moved to become the country manager for Canada. But that's what makes him so sure, he says.
"I know everything about the big players, and I know what we did for years at Google to build that moat," he says. "I think we can attract a lot of talent that wants to work at a Canadian company. That's why I left Google. There's a lot of folks that are recognizing that we need more homegrown success stories. And that creates an opportunity for us to create bespoke solutions that big tech doesn't want to spend time on."
Because Pelmorex is privately owned, it would not disclose ad revenue, but Sebastian says the company is growing in every sense. Looking ahead, Sebastian doesn't want to focus entirely on data – he says the 30 meteorologists and extensive weather talent can't be replaced purely with data scientists. "I want to protect the blend we've got," he says, adding that for net new employees, the focus is on engineers, developers and data scientists specializing in AI. He admits that won't be easy, competing with Google, Facebook and Toronto's vast start-up community, but he's taken work culture trends from his Google days to foster a work environment he says is focused on transparency and creativity in order to keep talent satisfied.
As for what's next, Sebastian says it will remain focused on B2C, but its data business is giving Pelmorex more B2B capabilities that it wants to continue to build, always focused on a weather lens. It's also going to be investing more in its international businesses, such as Eltiempo.
"We know a lot about data – but we also have a lot of people that know everything about weather, and we can bring that to a wide variety of partners. That will never change."