Behind the Buy: Tims ups the spend for hockey
Everyone knows the content strategy – but how did the media plan come into play?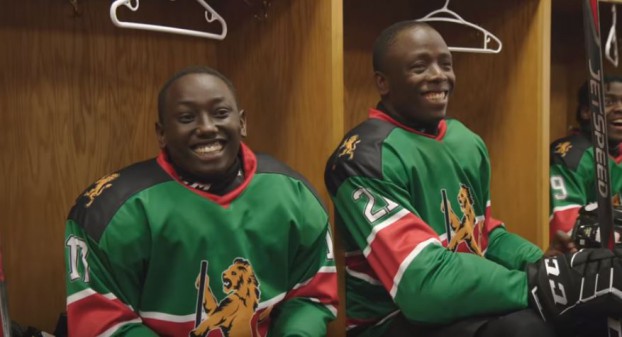 For just a little extra media spend, Tim Hortons managed to get strong payoff for its recent hockey-centered content play.
Now, the iconic Canadian brand is looking to its learnings from the campaign to potentially capture lightning in a bottle once again down the road.
The QSR has been known to do hockey-adjacent campaigns at least once per year. But its recent effort, "The Away Game," was more than just a series of TV spots shot at an ice rink. And while the effort is largely known for its content strategy – with creative shop Zulu Alpha Kilo nabbing awards on the Canadian circuit for its planning and execution of the strategy, which involved going as far as flying a Kenyan hockey team to Canada – Jana Goodbaum, lead of integrated marketing and communications, tells CARD the media plan was crucial in helping develop further phases of the campaign. Working with UM, Tim's went big into TV, but got hyper-focused on its social strategy.
The idea
Goodbaum says Tim Hortons knows the obvious: that Tims and hockey are commonly associated with one another. This also means pressure to stand out year after year, with a hockey campaign that reiterates the messaging while standing out.
This past year's campaign was more globally focused. With only one ice hockey team in Kenya (the Ice Lions), Tims decided to fly the team to Canada to compete against the local league players. It documented the game (with content titled "The Away Game") to be packaged across social and digital (and later, TV)
The campaign was broken into two major elements for two purposes. While both served the broader goal to align Tim's with hockey, the first part, Tim's annual hockey cards campaign, was more focused on driving people to store to collect its special edition hockey cards. The second part was the promotion around the actual game, which was more of an affinity play.
The plan
While content was the main driver and much of its strategy was based on earned media, Tim's did up the spend slightly compared to a typical hockey campaign, according to Goodbaum.
The spend for the hockey cards piece went mostly into TV, with three weeks of broadcast spots (including one featuring Canadian hockey icons Sidney Crosby and Nathan MacKinnon). There was secondary support from television, OOH and digital for the campaign, which stretched into the winter. Small amounts of ad spend went into radio, social video and social posts to round out the hockey cards piece, driven almost entirely on driving people into store locations.
But for the Away Game component (a pure affinity play, according to Goodbaum), the nature of the game required more digital spend, specifically on social and YouTube. During the first phase of initial distribution, the 18-minute piece lived online, but was restructured into different formats to suit different platforms. Promoted Instagram Stories and longer posts on the long-form IGTV format were a big part, as well as YouTube pre-roll and bumpers on Twitter.
These were tailored for different segments – shorter for the younger targets, longer and more content-driven for older segments, all targeted at groups with high hockey affinity. But Sean Bell, group strategy director with Zulu, says early on it noticed there was much more traction than the brand anticipated – four million views across platforms in the first week.
"We found that we got so much traction so quickly that it really was a mass audience appeal."
That's what led to a partnership with Sportsnet. The 18-minute documentary aired on linear television during prime time. That also extended the media plan to include a promoted Twitter trend to draw eyeballs to the broadcast spot. After the initial airing, more Instagram story ads were placed to either reinforce brand messaging or to drive traffic to the full version online.
The payoff
For engagement, Tim's shared that it saw a 301% increase in engagement on Facebook for the content, a 264% increase on Instagram and 1,833% on Twitter compared to its own benchmarks. It also saw the Instagram Stories segments see eight million completed views. Bell says this was the metric that was most pleasing for the social aspect. "We all know how difficult it is to hold attention," he says, noting that Stories are easy to skip. "It's passive engagement."
While Goodbaum wouldn't give specific ROI, she says she was more than pleased with the return. The figures that were provided indicated that the campaign did make a significant difference –a 3% lift in store traffic for the month following the film's release, which means an extra 150,000 customers per day and 4.5 million guest visits per month.
And while Goodbaum says there was more media spend than the average hockey-related campaign, it wasn't by much. "When we look at how many people engaged with the content versus past years, it's incredible knowing that we spend more, but not a ton more. It was more about acting differently." She says the relationship with the media partners, as well as the NHL partners, was a major part of the plan.
Now the partners are looking forward to capturing the magic once again. While it has no immediate plans to directly copy the Kenyan piece with another international team, it is working with Zulu, as well as its new MAOR Horizon Media, on how to better amplify its content and work with media partners to create enthusiasm around the brand's hockey efforts.