ICYMI: Eurovision coming to OMNI, Crave boosts LGBTQ content
Plus, Mountain Equipment Co-op gets interactive in-store with some help from Cineplex Digital Media.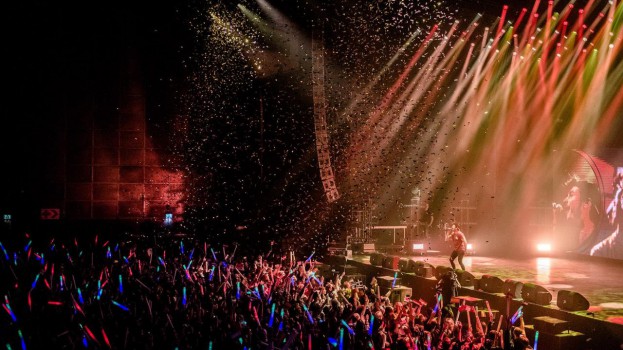 OMNI brings Eurovision to Canada
Canadian audiences are primed for yet another musical competition offering as OMNI prepares to bring the popular Eurovision Song Contest to television and streaming viewers on OMNI.1 and OMNITV.ca. Hosted by Bar Refaeli, Erez Tal, Assi Anzar and Lucy Ayoub, the multicultural live singing contest from Tel Aviv features songs in 18 languages as competitors from 41 countries go head to head starting May 14.
Crave, Inside Out act in the name of LGBTQ visibility
Bell Media streaming platform Crave has assembled a new collection of LGBTQ-focused content, LGBTQ x Inside Out, now available. The collection will live permanently on Crave and feature films as well as brands like Starz, HBO and Showtime, an effort Inside Out director of programming Andrew Murphy said is part of a strategy to expand year-round programming and visibility in the Canadian market. The move comes just ahead of Inside Out's Toronto LGBT Film Festival, May 23; during the week prior, the collection will be elevated to a more prominent position on the streaming platform. Earlier this year, Crave finally revealed the number of subscribers to the platform, at 2.3 million as of February. However, it got a recent boost from the recent Game of Thrones premiere, with new subscriptions up 1000% from a typical week.
Cineplex extends its place-based footprint with MEC
Things are getting even more interactive in Mountain Equipment Co-op retail spaces as the outfitter has signed a deal with Cineplex Digital Media to deliver digital signage and advertising in stores across the country. A new content management system and touch-screen hardware will make it easier for customers to access products in the adventure-based retailer, while also allowing for in-store ad placements. Place-based media represents one-third of Cineplex's media business, bringing in $56 million last year (compared to $109 million in in-cinema revenue). Last year, place-based media revenues increased by 0.9%, largely from an increase in installation. Contracts for Cineplex's digital media business include ONRoute, Tims TV (Tim Hortons) and mall chain Ivanhoé-Cambridge.