New partnership aims to bring cannabis content to Boomers
The Baby Boomer-focused media company will include cannabis content from Civilized in Zoomer Magazine as well as TV, radio and digital.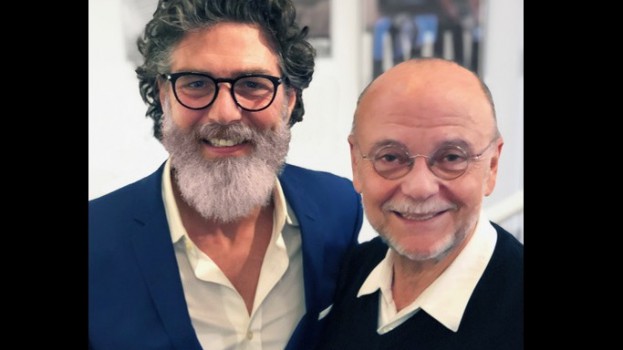 There is no shortage of cannabis coverage in these post-legalization days, but at what audience is that media taking aim?
A new partnership between cannabis lifestyle brand Civilized and Toronto-based ZoomerMedia looks to fill the gap for the Baby Boomer demographic, the 16.1 million Canadians aged 45 and up who "speak in a more adult one" when it comes to cannabis, Civilized publisher Derek Riedle tells MiC.
In a multichannel effort, content will appear in Zoomer Magazine, on the company's TV, radio and digital platforms, discussing the evolving nature of the cannabis lifestyle.
"For generations cannabis culture has been one size fits all – stoners," says Riedle (pictured left). But, cannabis culture has evolved and people who enjoy cannabis – for a myriad of reasons – are starting to self-identify, says Riedle, who estimates there are millions of "canna-curious" boomers out there.
Enter Zoomer, the multimedia company created by magnate Moses Znaimer (pictured right), devoted to creating content for "Baby Boomers with zip," who make up Canada's largest demographic.
The Civilized brand is not about cannabis, says Riedle, but about "people who enjoy cannabis" and that tone is one he expects will resonate with the Zoomer audience. "It's a fertile place to discuss cannabis culture."
Canadians are "tremendously" interested in all things cannabis having taken the "brave" step into legalization, and the world is watching, says Riedle who considers the greatest cannabis companies in the world to be homegrown. "We're exporting our knowledge, brands and attitudes about cannabis across the world."
That includes the educational component at the heart of the new venture from both companies who, as cannabis culture continues to grow in U.S. and international markets, see no limits.
Says Riedle: "Moses has an audience that transcends all media and we're going to bring the Civilized tone, notion and brand to them."