Astral acquires Newad
The deal marks the media company's official entrance into the place-based side of OOH.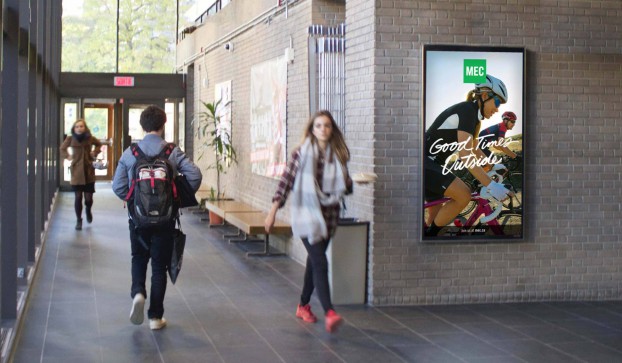 In a major move toward place-based advertising, Bell Media OOH division Astral has acquired leading indoor-advertiser Newad.
In a statement emailed to MiC, Bell Media Québec president Karine Moses (pictured left) called the acquisition a "tremendous" opportunity for growth that will, particularly in Western Canada, provide "a major indoor advertising presence in the country's largest markets."
As part of the deal, Astral will rebrand Newad assets – 50,000 advertising faces. The teams will become integrated, however,the company stated that senior leaders will assess the needs of the businesses over the coming months and they formulate operations.
Though Astral has a significant offering of its own with more than 31,000 ad faces in five provinces, the company has previously only specialized in outdoor advertising, street furniture, airports, digital large format and transit placement.
Bringing Newad on board strengthens Astral's position in the OOH industry and confirms the company's leadership in major Canadian markets "while advancing our digital expansion strategy and overall offering for our clients," according to Moses's statement.
The financial details of the transaction were not disclosed.