Newspapers have reach, but less influence over purchases: study
Do people in big cities read newspapers more? And how does reading change on the weekends?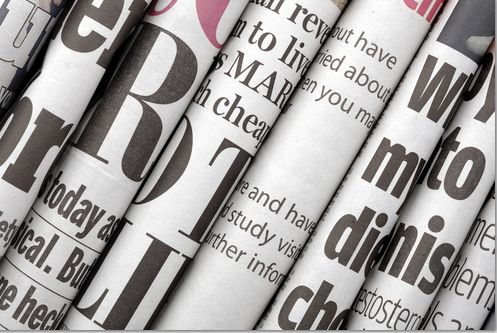 According to Vividata's spring 2019 release, newspapers still reach three quarters of Canadians, unchanged since the last quarterly report; however the results indicate that reach has gone down in some key markets.
Reach has gone down one to two percentage points in markets such as Winnipeg (with 75% of the adult population reading a newspaper at least once a week), Edmonton (70%), London (72%), Toronto (70%), Quebec City (78%) and Halifax (84%).
All other markets have stayed flat for reach, with the exception of Victoria (up one percentage point to 74%) and Hamilton (up two percentage points to 74%).
When it comes to community newspapers, where major media companies are increasingly pulling out of or reducing their print schedules, there appears to be no less engagement than there is in the major markets.
While there are little correlations between geography or population and reach, the findings do show that just because someone lives in an urban area doesn't necessarily mean they're more likely to engage with news. For example, in Timmins, Ont. (population 45,000), newspapers had a higher overall weekday footprint than those in Toronto (reaching 42% of adults on weekday between print and digital, versus 38%). Cornwall, a town of a similar population about one hour southeast of Ottawa, boasts an overall newspaper footprint of 44%, almost the exact same as the reach of newspapers in the nation's capital.
This quarter is the first time more than half of newspaper readers polled by Vividata are doing at least some reading on mobile: 51% of readers either read newspapers via mobile only (7% are in this cohort) or have mobile mixed into their print and desktop reading. That's up from 49% of combined mobile reach last quarter; meanwhile, print-only readers are down one percentage point to 41%.
For individual titles, print still represents a larger portion of most titles' audiences, however some now have a higher balance of digital. Some titles, as well, are now digital-only.
For buyers looking to activate in print, they're more likely to catch readers on a weekend; 45% of weekend readers are print-only (compared to weekdays, where 36% are digital-only and only 30% are print-only). However, even on weekends, print-only readers are going down: last quarter, 47% of weekend readers were print-only.
The highest-rates of print-only readers are part of the Baby Boomer and Greatest Generation demographics; however, the latter only represents 7% of the adult population, while Boomers represent 32%. Millennials, meanwhile, represent the largest share of the adult population (33%) but have the lowest rate of reading newspapers (67%).
Like with magazines, millennials also aren't likely to go straight to a landing page. Instead, 61% go to newspapers from search engines and 63% from social media links. This says that if news brands want to engage with the largest adult demo, they might have to up their SEO and social game.
And while magazines have shown to have a lot more influence over what people buy, newspapers have a tougher time. According to Vividata, 37% of readers have searched online for a product they've read about in a newspaper, but only 17% have gone on to make the purchase (although this is up from 16% last quarter).