HuffPost Canada overhauls blog platform, adds new sections
Changes as much a response to drive engagement, dialogue as to amplify underrepresented voices.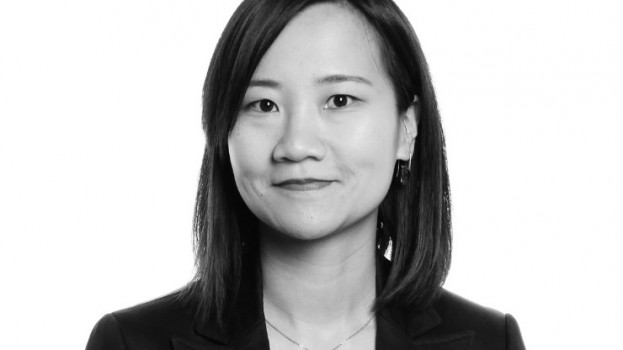 There are changes coming to the HuffPost Canada model. The Verizon Media company is scrapping the contributors platform in favour of two new sections (personal and opinion), both of which will compensate authors.
HuffPost Canada editor-in-chief Andree Lau (pictured above) tells MiC the news and media site needed to do better when it came to providing content from writers whose voices rarely have a platform elsewhere.
"We ran into hurdles with the existing blog platform as it stood," Lau says. "It's not fair for us to reach out to marginalized communities and ask for their time in order to contribute."
While Lau would not reveal details on HuffPost Canada's engagement, she did admit that the brand also had its audience metrics in mind with this change.
"Any change is hopefully to raise engagement, raise traffic," Lau says. "Not just in traffic numbers and clicks, but in discussion and comments."
It's no secret that HuffPost contributors were unpaid. The new model is the result of an effort to amplify underrepresented voices in a fair and transparent way, says Lau. "You can't be authentic in elevating voices from marginalized communities if you're not compensating them for their time."
When HuffPost Canada launched its blogging section in the early 2000′s, self-publishing platforms weren't nearly as common as they are in 2019. Lau says the changes are a response to maintaining a worthwhile product for audiences, something that has "been a hurdle in Canadian media in general."
The brand consulted with its American and U.K. counterparts (each made similar changes in 2018) and assessed the offering of other media outlets to ensure new content is fresh and unique.
Personalized content is, in part, what has built the HuffPost brand. The addition of personal and opinion sections, Lau says, is a way to expand on that. Identity is a big topic the team – which will remain unchanged on the editorial side – hopes to explore in the vein of gender, race, relationships and age as well as social issues, parenting and mental health.
Pieces from established HuffPost journalists will run alongside emerging writers and Lau hopes that enables storytelling from communities the brand was previously unable to reach.
"Diversity has always been a priority for us throughout our content," she says. "We don't treat diversity as a check box, our main end goal is that diversity is normalized and that we don't even have to talk about it anymore."
HuffPost's parent company Verizon Media was among several digital-first media companies to announce layoffs earlier this year; for Verizon Media's part, it had a goal to slash 7% of its global workforce. No major changes were noted on the Canadian team.