Will TV see another Game of Thrones?
Short answer: yes. Long answer: maturing with your audience is key.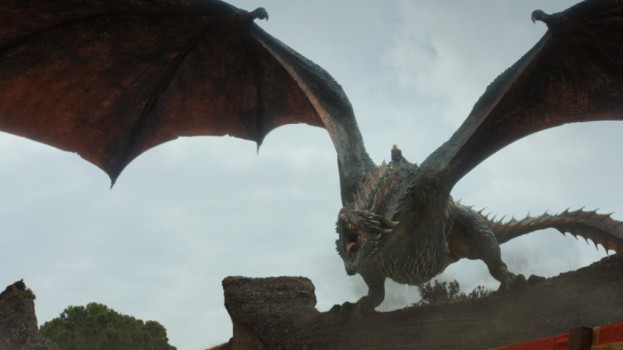 In the early aughts, it was The Sopranos. Then it was Mad Men, and shortly after, Breaking Bad.
This millennium has been known by many as the second "golden age" of television (also as "Peak TV"), with high-quality and critically acclaimed serialized shows being produced at a higher rate than ever before (according to Digital Spy, between 2011 and 2016, the number of scripted shows airing increased by 71%, helped in part by the introduction of new SVODs).
The show the world is most likely to remember the late-2010s for is almost undoubtedly HBO's Game of Thrones.
The medieval epic has managed to ensnare critics and audiences increasingly over the last eight years. With views in Canada only going up for the show, which is set to air its very last episode before the start of summer, it's safe to say the drama is going out on a high note.

Now, new Numeris data provided by Toronto-based ad solutions firm NLogic shows the impact that the show has had on Canadian viewers and how trends have changed over the years.
First and foremost, the reach that Game of Thrones has posted has gone up exponentially; from the first to second season the show's average reach per episode nearly doubled (from 450,000 to 810,000 Canadians). The reach has gone up every year and now its final season has thus far reached an average of 3.04 million Canadians per episode. This season alone opened with a reach of 3.07 million for its premiere.
Beyond the raw numbers, how they're viewing also indicates Game of Thrones' profound impact on Canada's TV watchers. For example, with AMA, the amount of people watching live (versus seven-day playback) has increased drastically this year. While in previous years, the proportion of live watching hovered around the 50% mark (as low as 43% and as high as 56%), this year 61% of Game of Thrones' minutes are consumed live.
The serialized nature of Game of Thrones has made Canadians fiercely loyal to the show; in the first season, Canadians watched an average of 38% of the episodes in a season. By the most recent completed season, they were watching 62%. People watch more of each episode now; viewers watched an average of 70% of the individual episodes' run times in season one, compared to 90% now.
Game of Thrones has historically attracted more of a male audience than female – 56% for last season, which Nlogic says is 20% higher than other TV shows airing in Canada during that era. However, while Nlogic's data is still from the early days of this season (only covering two episodes) it has stated that the female audience this year is the highest it's been throughout the show's run.
The show's audience also over-indexes for high-income households ($100,000 or more), movie attendance, podcast listening and heavy internet use (15 hours or more per week).
Nathalie Dupont, director of television systems at Media Experts, noted that the catch-22 of Game of Thrones is "a phenomenon that brands can't take advantage of from an advertising level – outside of Starbucks" (Dupont was referring to the show's highly publicized gaffe in which it accidentally included a Starbucks take-out cup in its most recent episode).
Indeed, the conundrum with Game of Thrones is that in Canada, it airs exclusively on HBO, which is only available through the upper tier of Bell Media SVOD Crave. While that has led to great success for Crave (the first episode attracted an overnight AMA of 2.1 million viewers, with a reach of 2.9 million; signups were 3000% higher on the day of the premiere than an average day), that means brands don't have a chance to partake.
But despite the streaming format, the "appointment TV" style of viewing is still there. Dupont does say it's a sign that live TV still has the power to galvanize audiences. "TV still provides the highest levels of reach for media channels when it comes to commercial platforms," she tells MiC. And while the end of Game of Thrones means buyers will continue looking for the "next great show," she says she's been spying shows that, while very different in genre, are boasting similar patterns with their metrics.
For example, she says, Quebec reality show La voix is reminiscent of Game of Thrones in terms of growth. "The show's reach is increasing [year-over-year] with incredible numbers. This year alone, it's showing an average weekly reach of 3.06 million." She also noted that the loyalty aspect is similar to Game of Thrones. "The show's average age illustrates the power it has among loyal viewers, since average age increases by one year year-over-year. To me, I'm watching a very loyal fan base grow older along with its favourite show."