Big Bang pulls in big numbers again: Numeris
Sheldon – both the old version and the young version – topped the charts for the week in every market.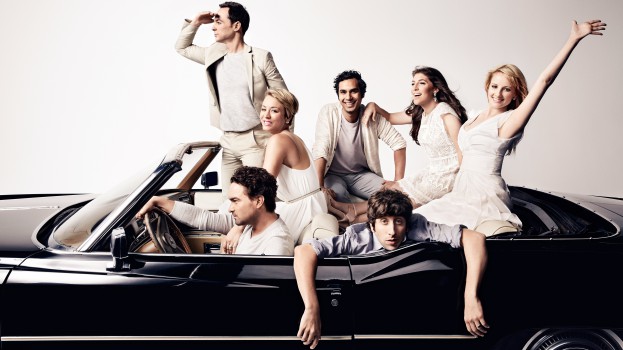 With only a few weeks left on the air, The Big Bang Theory is pulling no punches in the ratings game. The latest Numeris report, which covers the week of April 22 to 28, showed the multi-camera comedy pulled in an average of 3.21 million viewers and beat out all other single-night programs for the top title.
That was followed by Young Sheldon, which pulled in 2.23 million viewers. Not far behind was unscripted stalwart Survivor and rookie medical drama New Amsterdam.
Rounding out the top-five was the final (and, for many, disappointing) game of the Leafs' first round of the NHL Stanley Cup playoffs. The game drew especially big numbers in Toronto, with an average of more than 600,000 in the market alone.
In the Francophone market, La voix once again took the top spot with nearly two million viewers.
Canada (Anglophone)
1. The Big Bang Theory on CTV Thursday at 8 p.m.: 3.21 million viewers
2. Young Sheldon on CTV Thursday at 8:31 p.m.: 2.23 million viewers
3. Survivor on Global Wednesday at 8 p.m.: 2.01 million viewers
4. New Amsterdam on Global Thursday at 10 p.m.: 1.93 million viewers
5. Leafs vs. Bruins on CBC Tuesday at 7:11 p.m.: 1.89 million viewers

Quebec (Francophone)
1. La voix on TVA Sunday at 7 p.m.: 1.95 million viewers
2. Le bon docteur on TVA Thursday at 8 p.m.: 987,000 viewers
3. La poule aux oeufs d'or on TVA Wednesday at 6:59 p.m.: 851,000 viewers
4. Tout le monde en parle on SRC Sunday at 8 p.m.: 847,000 viewers
5. Refuge animal on TVA Monday at 6:59 p.m.: 818,000 viewers
Montreal (Anglophone)
1. The Big Bang Theory on CTV Thursday at 8 p.m.: 91,000 viewers
2. Law & Order: SVU on CTV Thursday at 10 p.m.: 85,000 viewers
3. Young Sheldon on CTV Thursday at 8:31 p.m.: 67,000 viewers
4. 9-1-1 on Global Monday at 9 p.m.: 64,000 viewers
5. Blue Bloods on CTV Friday at 10 p.m.: 61,000 viewers
Toronto/Hamilton
1. The Big Bang Theory on CTV Thursday at 8 p.m.: 841,000 viewers
2. Leafs vs. Bruins on CBC Tuesday at 7:11 p.m.: 653,000 viewers
3. Young Sheldon on CTV Thursday at 8:31 p.m.: 514,000 viewers
4. Survivor on Global Wednesday at 8 p.m.: 477,000 viewers
5. 9-1-1 on Global Monday at 9 p.m.: 428,000 viewers

Edmonton
1. The Big Bang Theory on CTV Thursday at 9 p.m.: 118,000 viewers
2. 9-1-1 on Global Monday at 10 p.m.: 93,000 viewers
3. Survivor on Global Wednesday at 9 p.m.: 84,000 viewers
4. Young Sheldon on CTV Thursday at 9:31 p.m.: 81,000 viewers
5. New Amsterdam on Global Tuesday at 8 p.m.: 69,000 viewers
Calgary
1. The Big Bang Theory on CTV Thursday at 9 p.m.: 139,000 viewers
2. 9-1-1 on Global Monday at 10 p.m.: 124,000 viewers
3. Young Sheldon on CTV Thursday at 9:31 p.m.: 113,000 viewers
4. New Amsterdam on Global Tuesday at 8 p.m.: 111,000 viewers
5. Survivor on Global Wednesday at 9 p.m.: 87,000 viewers
Vancouver/Victoria
1.  The Big Bang Theory on CTV Thursday at 8 p.m.: 224,000 viewers
2. Survivor on Global Wednesday at 8 p.m.: 192,000 viewers
3. Young Sheldon on CTV Thursday at 8:31 p.m.: 166,000 viewers
4. New Amsterdam on Global Tuesday at 10 p.m.: 164,000 viewers
5.  Hawaii Five-O on Global Friday at 9 p.m.: 163,000 viewers