Rogers Media cancels 2019 Upfront
The company called the decision a "difficult, but fiscally responsible" one as it shifts its focus to customized agency presentations.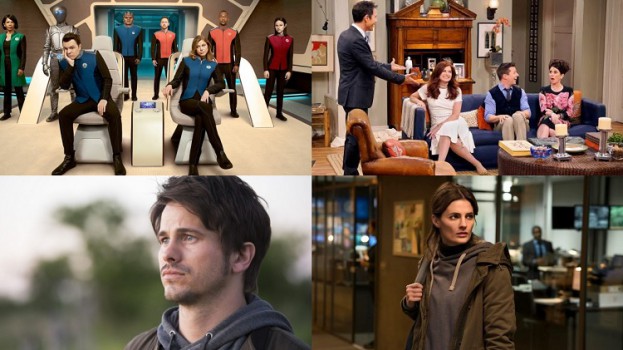 After previously setting a date for a formal Upfront presentation, Rogers Media announced yesterday that it has cancelled its 2019 event in order to focus on customized agency presentations to highlight its fall schedules on Citytv, Sportsnet, OMNI Television and FX.
In a statement, the company called the decision a "difficult, but fiscally responsible" one, adding that it will reallocate the "significant budget" allotted to the Upfront to amplify its on-screen programming and products. The event had been scheduled to take place at Toronto's Mattamy Athletic Centre on June 4.
Like all aspects of the industry, Canadian Upfront season is in the midst of a shift that has seen a number of companies pare down their historically glitzy annual presentations. Last year, Corus changed its Upfront format, pivoting to a more intimate presentation with advertiser and agency partners.
In its statement, Rogers Media expressed a desire to use the time instead to make smaller presentations to its advertising partners.
"As the media industry continues to evolve at a rapid pace, it is essential we continue to reassess the areas in which we can deliver the most value to our audiences, clients, and partners," read a statement. "The traditional Upfront is a one-way conversation; we want a dialogue with our clients. These intimate events with agencies allow us to better understand clients' unique needs and deliver creative solutions to meet those needs."
The media company added that it remains committed to investing in content, and that its executives will travel to the L.A. Screenings next week on the acquisition trail.
The cancellation announcement comes as the company makes a number of changes across its media business. On the TV side, the company last year ended its three-year-old partnership with Vice Media on the Viceland specialty channel and Vice content studio. Meanwhile, the company in March sold the remainder of its publishing division to St. Joseph Communications (SJC). The deal saw SJC acquire seven of Rogers Media's consumer print and digital magazine brands, including Maclean's, Chatelaine (English and French), Today's Parent and HELLO! Canada.
A version of this story appears in Playback.