Jungle Creations comes to Canada
The social-first content studio is working directly with brands, as well as media agencies.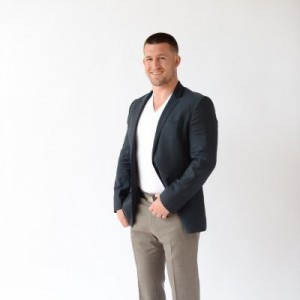 Branded and custom content creator Jungle Creations, originally based out of the U.K., has launched a Canadian outpost. This is the independent company's second international outpost, with the first being New York.
Jungle Creations owns and operates seven media brands including VT, Twisted and Craft Factory. Together, the brands have more than 110 million followers across platforms such as Facebook, Instagram, YouTube, Snapchat and TikTok. Its estimated Canadian reach was 19 million individuals per week.
The office is headed up by GM Ross Yellowlees (pictured left), who previously served as a strategy manager with Bell Canada. Yellowlees tells MiC the company's major investment in data gives it an edge when it comes to client work. "We use a lot of hard data to actually prove results, because ROI in content is very important. Yes, we come up with cool creative concepts, but we also pair them and sell against audience insights."
He says the company gets a lot of traditional data through its relationship with Facebook, but it also has a dedicated in-house insights team monitoring social.
For now, the insights team will be limited to the European staff, but Yellowless is joined in the Toronto office by Tanner Kelly, director of business development (also formerly with Bell Canada).
Yellowlees says the content space is in an interesting space right now, with ROI being more important than ever. Existing mainly across social media has given Jungle's brands an advantage, he says, as it's much easier to tap into insights across those platforms. "Unlike more traditional forms of advertising, we have the ability to see and target exactly which clients we're trying to reach, and then we have the hard data to prove the results," he says.
The research supporting custom content creation is "staggering," he says, and Jungle Creations does plenty of testing itself. "We tested performance with the same video on the brand's page and on our page. For the exact same video, we had a 66% increase in engagement on our page, the publisher's page. The audience trusts the publisher, whereas when it comes from a brand, it comes with perhaps some preconceived expectations."
Jungle plays on all platforms, although Yellowlees says it's seen staggering growth in its YouTube properties – including a 4,000% increase in views in 2018. He's also keeping a close eye on TikTok, and is already working with the platform, creating content and "trying to ascertain the opportunities."
TikTok is a popular app for creating and sharing short videos that exploded in popularity, particularly with young people, last summer when the Chinese tech conglomerate that owns the app merged it with Musical.ly.
The company's clients in the U.K. have included Bailey's, Hasbro, Heinz and Virgin. Yellowlees could not reveal to MiC the clients it has been working with in Canada at the time, but he says the company is working both with media agencies and brand-direct. Additionally, he says, it's involved in some sports league partnerships.