Big Bang takes the week: Numeris
Sheldon – both the old version and the young version – topped the charts for the week in every market.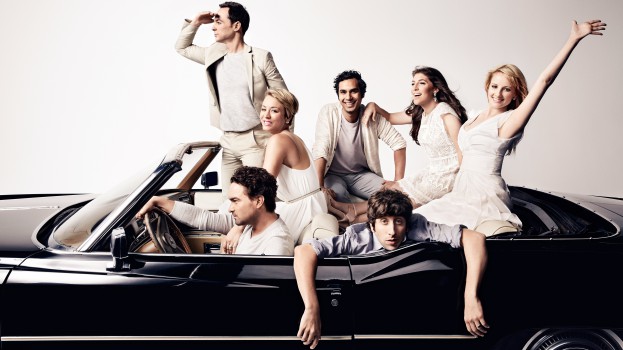 The Big Bang Theory shows no signs of slowing down. Its third-to-last episode pulled in even more views than it had the previous week, taking in an AMA of 3.38 million viewers.
That made Big Bang the most-watched of all single-night English-language programs in Canada for the week of April 29 to May 5, according to Numeris.

That was followed by high-performing prequel Young Sheldon on CTV, with 2.27 million viewers. Global stalwart NCIS came in third, with the top-five rounded out by heartfelt ensemble dramas Station 19 and New Amsterdam.

In the Francophone market, competition show La voix stayed in the top spot, but grew its audience past the two million mark for the first time this season. TVA's Refuge animal climbed up the charts to the number-two spot, from fifth place the previous week.
In Montreal, CTV's entire primetime Thursday night block occupied the top-five; the lead-in of The Big Bang Theory stayed strong and carried into second-place finisher Young Sheldon, followed by Station 19 and Law and Order: SVU. Fifth place was another CTV series, Wednesday night's Grey's Anatomy.
Canada (Anglophone)
1. The Big Bang Theory on CTV Thursday at 8 p.m.: 3.38 million viewers
2. Young Sheldon on CTV Thursday at 8:31 p.m.: 2.27 million viewers
3. NCIS on Global Tuesday at 8 p.m.: 2.06 million viewers
4. Station 19 on CTV Thursday at 9:01 p.m.: 2 million viewers
5. New Amsterdam on Global Thursday at 10 p.m.: 1.95 million viewers
Quebec (Francophone)
1. La voix on TVA Sunday at 7 p.m.: 2.1 million viewers
2. Refuge animal on TVA Monday at 6:59 p.m.: 818,000 viewers
3. Vlog on TVA Sunday at 6:30 p.m.: 793,000 viewers
4. Dans l'oeil du dragon on SRC Wednesday at 8 p.m.: 726,000 viewers
5. La poule aux oeufs d'or on TVA Wednesday at 6:59 p.m.: 719,000 viewers
Montreal (Anglophone)
1. The Big Bang Theory on CTV Thursday at 8 p.m.: 111,000 viewers
2. Young Sheldon on CTV Thursday at 8:31 p.m.: 80,000 viewers
3. Station 19 on CTV Thursday at 9:01 p.m.: 79,000 viewers
4. Law & Order: SVU on CTV Thursday at 10 p.m.: 73,000 viewers
5. Grey's Anatomy on CTV Wednesday at 8 p.m.: 66,000 viewers
Toronto/Hamilton
1. The Big Bang Theory on CTV Thursday at 8 p.m.: 806,000 viewers
2. Young Sheldon on CTV Thursday at 8:31 p.m.: 570,000 viewers
3. Survivor on Global Wednesday at 8 p.m.: 522,000 viewers
4. NCIS on Global Tuesday at 8 p.m.: 413,000 viewers
5. FBI on Global Tuesday at 9 p.m.: 371,000 viewers

Edmonton
1. The Big Bang Theory on CTV Thursday at 9 p.m.: 152,000 viewers
2. Young Sheldon on CTV Thursday at 9:31 p.m.: 97,000 viewers
3T. 9-1-1 on Global Monday at 10 p.m.: 85,000 viewers
3T. NCIS on Global Tuesday at 9 p.m.: 85,000 viewers
5. MacGyver on Global Friday at 9 p.m.: 80,000 viewers

Calgary
1. The Big Bang Theory on CTV Thursday at 9 p.m.: 142,000 viewers
2. New Amsterdam on Global Tuesday at 8 p.m.: 111,000 viewers
3. Station 19 on CTV Thursday at 10:01 p.m.: 108,000 viewers
4. 9-1-1 on Global Monday at 10 p.m.: 102,000 viewers
5. Young Sheldon on CTV Thursday at 9:31 p.m.: 101,000 viewers
Vancouver/Victoria
1.  The Big Bang Theory on CTV Thursday at 8 p.m.: 263,000 viewers
2. New Amsterdam on Global Tuesday at 10 p.m.: 196,000 viewers
3. The Amazing Race on CTV Wednesday at 9 p.m.: 171,000 viewers
4. Young Sheldon on CTV Thursday at 8:31 p.m.: 169,000 viewers
5.  FBI on Global Tuesday at 9 p.m.: 167,000 viewers