Global gets into daily podcast market
The new series Wait, There's More aims to buck several podcasting trends.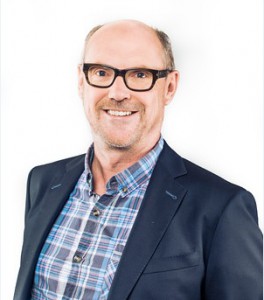 Global News is aiming to grow its reach among audio newshounds with the launch of its first daily podcast, Wait, There's More, hosted by Tamara Khandaker.
"We're calling it forensic journalism," George Browne, director of online news content for Global News, tells MiC. "We're providing key details to help explain, or dissect a story."
Past factual audio series Crime Beat and Russia Rising have drawn successful audience numbers for Global in longer series podcast form; Wait, There's More will introduce the news engine to the daily market.
As the number of news consumer grows, Browne (pictured left) says the number of Canadians listening to podcasts is also rising (according to Warc, Canadian podcast penetration is at 27.9%). "We decided we need to be where the audiences are," he says. "This is a key part of our digital strategy, is to make sure that we get our content out on all platforms."
Currently, he says, Global does not have a product people can listen to, wherever they are. "This is something that you can sit back and listen to as we go deeper on each particular story."
To set itself apart, Wait, There's More aims to go directly to the source – such as newsmakers and eyewitnesses, or someone directly affected by the issue at hand, rather than offering a journalist or analyst's recap of events. "We feel that this is a voice that is needed in Canadian podcasting," he says. Occasionally, guests will include other Global investigative journalists; Browne offers a sneak peek mentioning Sam Cooper, who broke the B.C. money laundering story, will make an appearance.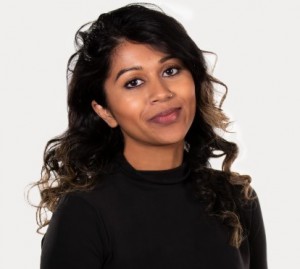 For Toronto-based journalist Khandaker (pictured right), a podcast makes sense, Browne says. With experience in both short- and long-form journalism and a natural "conversational tone" he says her ability to draw out interesting stories was key in securing her as host. "She's also a woman of colour and an immigrant so she sees stories through a different lens and she brings that depth of reporting."
Khandaker's background also presents an opportunity to broaden the potential podcast audience. Podcasts seem to trend high among males aged 25 to 34 who live in urban centres, but this project is about increasing that range, Browne says, appealing to 25 to 54-year-olds across the country. "We want to have an audience that is more reflective of our Global News audience."
Daily episodes will drop each afternoon, just in time for the evening commute, or to provide a soundtrack against which to make dinner, Browne says, pointing out more than 50% of podcast listeners do so "in the comfort of their own home."
The podcast will be promoted through Global platforms, both linear and digital as well as through social media. The first episode drops June 10.
According to various Canadian industry sources, podcast CPMs range anywhere from $18 to $40 per 1,000 listeners, with factors such as targeting and host reads affecting the reates.