Lumency pulls a publishing veteran agency side
Cameron Williamson, who previously headed up Flare and the Globe Style Advisor, will now advise clients on how to better connect through content.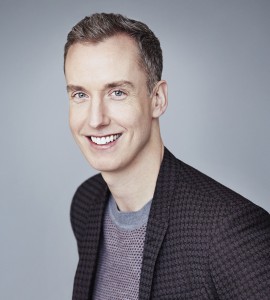 Longtime editor and art director Cameron Williamson has joined sponsorship and experiential agency Lumency as its first VP of content and experiential.
The position is new to the agency, which CEO and founder Ian Malcolm says is in response to the newfound demands to create better and more relevant content to amplify brand partnerships.
"In the last three to five years, there's been a real shift toward the primary audience for experiential activation. The activation of sponsorships is now really focused not just on the live audience, but on the audience of the content around it. There's a huge change in terms of how brands connect with the consumers, and that non-traditional content is becoming more important."
With that, Williams will work on identifying and developing opportunities for brands to amplify their partnerships in the content and experiential space.
Malcolm tells MiC the agency wanted someone with a deep understanding of the various traditional and social platforms. "The platforms that are relevant today will not be in three to five years. The content we look at now has to be more multi-faceted to help our clients make that emotional connection with audiences."
Williamson has more than 20 years in media, and most of that has been on the publishing side. His past positions include editor-in-chief of Flare (during which he led the magazine through its digital-only transition), the founding editor of lifestyle quarterly Globe Style Advisor (published in The Globe and Mail), art director for Chatelaine, fashion editor at Saturday Night Magazine and the National Post and creative director at Toro Magazine.
While going agency-side is somewhat new for Williamson, he says the publishing industry has helped him transition into the client-facing space because of the amount of custom content he was creating in the lifestyle space.
"It was my experience, working so many years in pure editorial, that gave me insight into what consumers really wanted. If you wanted to have an emotional connection with the viewer, you have to have good storytelling. And then you have to balance that with keeping in mind the brand KPIs. Then you later on that solid story."
On which platforms he enjoys working the most with, Williamson says Instagram has "really upped its game" in terms of shoppability. He added that, although Facebook is great for massive reach and brand amplification, he's noted that some brands are de-prioritizing Facebook slightly. Snapchat is also waning in popularity, he says, and although it's still used largely by Gen Z, the messaging aspect seems more popular. However, he says, "if you can get into the Discover platform, it's a really fantastic opportunity to get a brand to reach a very specific audience."