OverActive Media gets into events with new acquisition
The e-sports entertainment company will launch new division, OAM Live, presenting opportunities for brand partnerships and growing its own audience.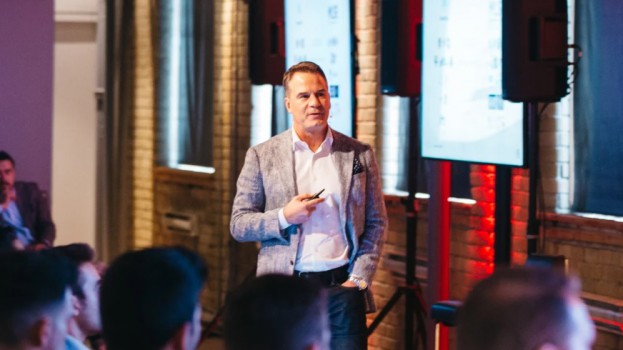 E-sports and video game entertainment company OverActive Media has acquired Toronto-based e-sports-focused live events company, MediaXP.
CEO Chris Overholt (pictured above) tells MiC the deal moves the company one step closer in OverActive's mission to become a full-fledged media company.
"North America is gaining quite significant traction and as a result, I think we're all paying a lot more attention," Overholt says of e-sports in general.
According to Vivintel, e-sports reach one in 10 Canadians, or an estimated 4.4 million individuals. Vivintel's study found that almost the same amount of people engaged with e-sports as those did with boxing, MMA and wrestling combined in the last month. E-sports fans are slightly younger than the average sports fan (average age 42) and are nearly equal for gender (57% male and 43% female). It is the 18 to 25 demographic specifically, that OAM is looking to reach now.
Following the acquisition, OAM will launch a new division, OAM Live, which will engage publishers and brands for sponsorship opportunities. With e-sports, live events can range from tournaments to fan experiences and boot camps to build the skills of future players.
Sponsorship opportunities will be available for all those events, and will vary in format "[depending] on the brand, their strategy and objectives," Overholt says, adding the company is currently in talks with more than 50 brands. "Each expression of that from a live event standpoint might be different."
MediaXP is known for their partnering with brands like Dome Productions and Red Bull Canada. Joining OAM is founder Ken Silva, who brings more than a decade of experience in the field of gaming and e-sports, having previously served as the commissioner for the North American Star League, director at ESL America and as events specialist and director of gaming and e-sports for Red Bull Canada.
The target audience going forward will be gamers – not necessarily followers of e-sports – and young families. Citing his days working for the Toronto Raptors in the 1990′s, Overholt says crowds attending live events are often younger and family-oriented, education is the key to developing any sport with young fans. "If we give them experience around the game, they might be inclined to watch … and then eventually buy a ticket and attend."
OAM owns teams in three e-sports franchised leagues including the Toronto Defiant of the Overwatch League.