Federal government takes crucial step in journalism support fund
News Media Canada's John Hinds on the importance of the program, and what he wishes critics of the funding knew.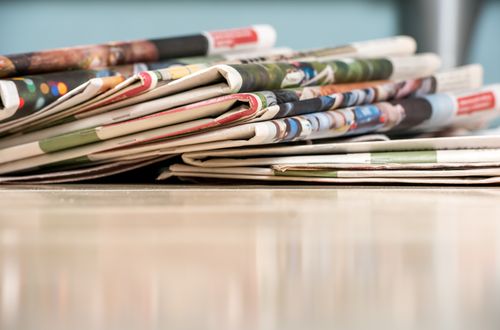 Eight partners have been selected to assist the federal government in its distribution of the $600 million media support fund, designed to help ailing news organizations.
In a statement, Minister of Canadian Heritage and Multiculturalism Pablo Rodriguez confirmed the selection of an independent panel of experts who will advise on which media organizations are eligible to ensure they are "efficient, transparent and fair."
The eight associations selected to send a representative to the independent panel are: News Media Canada, the Association de la presse francophone, the Quebec Community Newspaper Association, the National Ethnic Press and Media Council of Canada, the Canadian Association of Journalists, the Fédération professionnelle des journalistes du Québec, Unifor and the Fédération nationale des communications.
Rodriguez said the associations chosen were reflective of the majority of Canadian news media publishers and journalists.
In November 2018, the federal government announced it would provide tax credits and incentives to struggling media organizations, to be made available over the next five years. Finance Minister Bill Morneau made the pledge in the House of Commons, during the fall economic statement, Nov. 21. Along with labour tax and subscription tax credits, the fund also allows not-for-profit news media to receive charitable donations.
John Hinds, CEO of News Media Canada tells MiC his association is pleased to be rolling along on the initiative, having called on the federal government to move forward on the panel since last fall's budget announcement. "Our members uniformly have felt this is the right way to do this," Hinds says. "There is tremendous expectation in the industry and a real need for the support."
The panel will be appointed and receive their mandate mid-June with the expectation that recommendations are presented to the minister in July.
Hinds says in the initial budget announcement, there was some vague language around who may qualify. "I think the panel will have some discussion and questions about that."
The government's decision to help the news industry has not been without criticism, mainly pointed at editorial independence. But, Hinds doesn't see the validity in that argument, and calls for perspective. Other media – television, magazines – is regulated with government interference, he points out.
"I think people forget that news is not just the Ottawa press gallery," he says, adding that it also includes the journalists on the ground in local communities. "I think certainly that when you look at the criticism, it's been written in the very pages of the newspapers that might like to receive benefit under this program."
Without the help of the program, voices will continue to be lost, Hinds says, pointing to the more than 100 community newspapers shuttered in recent years. "[The fund] is encouraging and making sure that journalists can continue to do their jobs. And, that's been challenged."