Postmedia stakes claim in The Logic
Andrew MacLeod on Postmedia's new partnership with the burgeoning media startup, in a bid to build subscription revenue.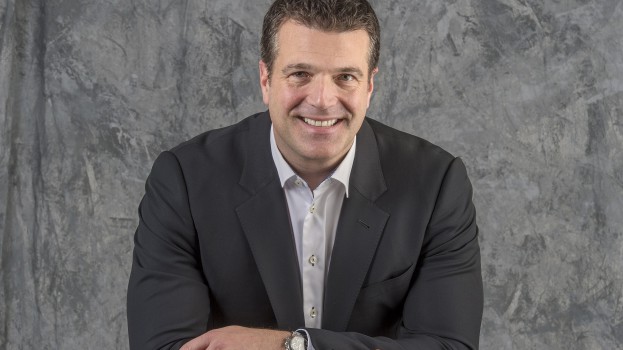 In an effort to drive a digital subscription business, Postmedia has announced its intention to invest in The Logic, a media startup covering the innovation economy.
The strategy, says Postmedia CEO Andrew MacLeod, is to participate in a digital subscription business model without harming the brand's growing digital ad business. Through The Logic, Postmedia can put the formula to test, without lifting an already high and "increasingly aggressive" paywall, he says.
This is a commercial relationship, MacLeod stresses. The Logic will continue to operate distinctly from Postmedia, who will have a minority position in the subscriber-based digital outlet, which was founded in 2018 by David Skok, former head of editorial strategy at the Toronto Star.
"It comes down to David," who MacLeod calls a "premiere journalist" and "a proven commodity" saying, "in a very short time, he has turned The Logic into a force to be reckoned with."
The deal, expected to be finalized this summer, provides The Logic with resources like access to Postmedia's distribution network. An interesting dichotomy, MacLeod says, because as the legacy media company's audience grows – 15 million monthly unique visitors – translating content into revenue remains increasingly more difficult. "So our challenge," says MacLeod, "is not getting people to consume our product, our challenge is finding new ways to drive monetization. The old models are disrupted."
Ultimately, the company is looking to build a local subscriptions model based on bundled content, something publications like the New York Times or Wall Street Journal are doing globally.
The unfortunate reality, MacLeod says, is that people have been conditioned in a digital world not to want to pay for things. "The Logic tends to focus on innovation and technology, but can you entice and can you build business models around digital subscriptions about specialized content bundles? We believe that is an opportunity."
In a statement, David Skok said allowing Postmedia to invest in The Logic will enable the publication to hire more reporters and remain focused on using their dollars for journalism, not overhead.
"We hope this will expand the debate on how Canada can continue to be a better place to live and work, and that we can develop our subscriber community as a result," he said, adding The Logic will continue to operate independently and "pursue its unique editorial vision."