Big Bang takes its final bow at 5.8 million viewers: Numeris
Talk about going out with a bang.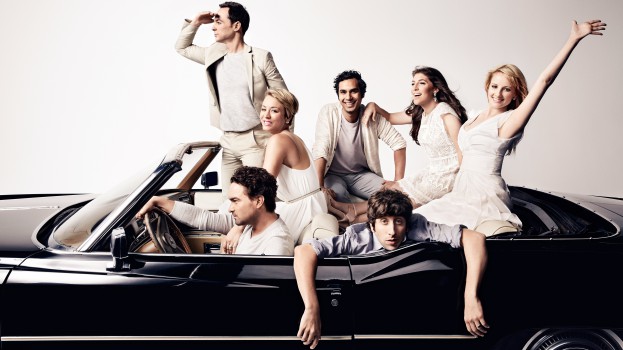 The final numbers are in: 5.77 million people watched Sheldon, Leonard, Penny and the gang take their final bow.
The Numeris report for the week ending May 19 was filled with Big Bang content. Beyond the finale's AMA, Young Sheldon also took in an average of 3.18 million viewers, its highest pull since the series premiere in 2017. A special celebrating the show took in 3 million viewers. Global hits New Amsterdam and 9-1-1 rounded out the national top-five.
Big Bang and its supporting specials took every Anglophone market, although in Quebec, game show La poule aux oeufs d'or took the title. The Raptors also drew focus in Toronto, taking an average of 598,000 viewers for the team's second match against the Bucks.
Canada (Anglophone)
1. The Big Bang Theory on CTV Thursday at 8 p.m.: 5.77 million viewers
2. Young Sheldon on CTV Thursday at 8:31 p.m.: 3.18 million viewers
3. The Big Bang Theory Special on CTV Thursday at 9:31 p.m.: 3 million viewers
4. New Amsterdam on Global Thursday at 10 p.m.: 2.33 million viewers
5. 9-1-1 on Global Monday at 8 p.m.: 2.02 million viewers
Quebec (Francophone)
1. La poule aux oeufs d'or on TVA Wednesday at 6:59 p.m.: 852,000 viewers
2. Refuge animal on TVA Monday at 6:59 p.m.: 821,000 viewers
3. Dans l'oeil du dragon on SRC Wednesday at 8 p.m.: 754,000 viewers
4. Les chefs on SRC Monday at 8 p.m.: 685,000 viewers
5. Arrive en campagne on TVA Monday at 7:30 p.m.: 660,000 viewers
Montreal (Anglophone)
1. The Big Bang Theory on CTV Thursday at 8 p.m.: 200,000 viewers
2. The Big Bang Theory Special on CTV Thursday at 9:31 p.m.: 123,000 viewers
3. Young Sheldon on CTV Thursday at 8:31 p.m.: 116,000 viewers
4. Law & Order: SVU on CTV Thursday at 10 p.m.: 78,000 viewers
5. FBI on Global Tuesday at 9 p.m.: 63,000 viewers

Toronto/Hamilton
1. The Big Bang Theory on CTV Thursday at 8 p.m.: 1.35 million viewers
2. Young Sheldon on CTV Thursday at 8:31 p.m.: 570,000 viewers
3. Young Sheldon on CTV Thursday at 9:01 p.m.: 665,000 viewers
4. Raptors vs. Bucks on TSN Friday at 8:29 p.m.: 598,000 viewers
5. Survivor on Global Wednesday at 8 p.m.: 453,000 viewers

Edmonton
1. The Big Bang Theory on CTV Thursday at 9 p.m.: 237,000 viewers
2. Young Sheldon on CTV Thursday at 9:31 p.m.: 131,000 viewers
3. NCIS on Global Tuesday at 9 p.m.: 109,000 viewers
4. The Big Bang Theory Special on CTV Thursday at 10:31 p.m.: 106,000 viewers
5. 9-1-1 on Global Monday at 10 p.m.: 100,000 viewers
Calgary
1. The Big Bang Theory on CTV Thursday at 9 p.m.: 242,000 viewers
2. 9-1-1 on Global Monday at 10 p.m.: 141,000 viewers
3. Young Sheldon on CTV Thursday at 9:31 p.m.: 132,000 viewers
4. New Amsterdam on Global Tuesday at 8 p.m.: 124,000 viewers
5. The Big Bang Theory Special on CTV Thursday at 10:31 p.m.: 104,000 viewers
Vancouver/Victoria
1.  The Big Bang Theory on CTV Thursday at 8 p.m.: 441,000 viewers
2. The Big Bang Theory Special on CTV Thursday at 9:31 p.m.: 230,000 viewers
3. Young Sheldon on CTV Thursday at 8:31 p.m.: 227,000 viewers
4. New Amsterdam on Global Tuesday at 10 p.m.: 212,000 viewers
5.  9-1-1 on Global Monday at 8 p.m.: 177,000 viewers