FX outlines its summer plans
The Rogers-owned specialty net is hoping to strike gold once again with the return of Golden Globe-nominated drama Pose.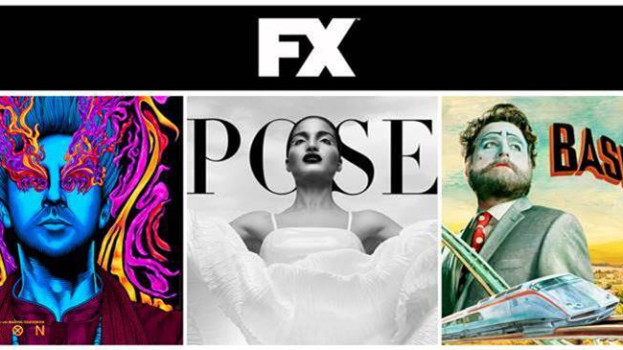 FX has unveiled its summer schedule, and the Rogers Media-owned specialty net is hoping to hit the ball out of the park again with a new season of the 2018 breakaway hit Pose.
While summer officially starts on June 21 for FX, the season starts a bit earlier on June 11 when Ryan Murphy's drag ballroom drama kicks off for a second season. The Golden Globe-nominated series, which made history for its casting of numerous trans performers, will flash forward to the '90s, when drag and ballroom culture is on the brink of mainstreaming, the HIV/AIDS crisis is worsening and activism is on the rise. The season's 10 episodes will air Tuesdays at 10 p.m.
Two days later, Baskets will return for Season 4. The comedy's new season will feature 10 episodes and bring back stars Zach Galifianakis, Martha Kelly and Louie Anderson, and airs Thursdays at 10 p.m.
The third and final season of Legion will drop on Monday, June 24. The eight episodes leading to the series conclusion will see Dan Stevens return as David Haller as he wages a battle against the malicious parasite that has haunted him all of his life. Legion airs Mondays at 10 p.m.

Finally, the drama will continue into July with the return of Snowfall, co-created, directed and executive produced by the late John Singleton. Beginning July 10, the 10-episode third season will  follow the spread of crack cocaine in Los Angeles and the impact it has on the culture. Cast members Marcus Henderson and Damson Idris return. Snowfall airs Wednesdays at 10 p.m.