New and Now: How digital is influencing audio
While traditional AM/FM listenership remains high, some say digital could pressure media companies to come up with better measurement strategies.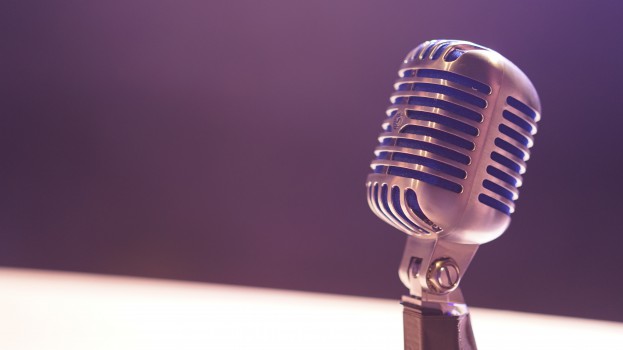 There is no question the audio landscape is a fragmented one; in the last 10 years the rise of digital audio has disrupted what is considered traditional radio. But, as the pie gets bigger the pieces are shuffling, not disappearing.
In fact, Radio Connects president Caroline Gianias says many of those digital giants, such as Google and Amazon, are still building radio into their budgets in order to gain mass awareness. Additionally, direct-to-consumer brands like HelloFresh, Wayfair and Skip The Dishes, which began as largely "online" brands, are building radio into their ad budgets as well.
"Most smart advertisers and marketers are realizing it's not an and/or game, it's an add game," she says, "and use radio to amplify their messaging."
AM/FM radio is about connecting with people, she says, and reach is consistently high (80 to 90%) across demographics. That includes Millennials, a generation often assumed to have dived head-first into digital without looking back. In a recent study, Radio Connects found 81% of the cohort are still tuning in to traditional air waves, making them nine times more likely to hear an ad when compared to an online streaming service.
"Radio is digital," Gianias says. "It is truly the first mobile medium and radio is always on, even when screens are off."
The Advertising Research Foundation recommends 22 to 29% of a media plan be devoted to digital, leaving a significant breadth for broadcasters.
With low production costs and processing time, radio makes it "very easy" to go to market, says Devon MacDonald, CEO of Mindshare. "Traditional radio investment is strong," he says of radio, "because it's a very effective mass reach vehicle," particularly when it comes to retail and automotive clients. Availability can be a challenge as stations are shuttered, and audiences continue to fragment, MacDonald says, but no one is tracing a negative impact to traditional radio, back to digital.
Still, radio can't just rest on its laurels, he says, and will have to find ways to improve measurement mechanisms, like digital is capable of doing. The value proposition and the opportunity in digital audio is audience-buying, he points out, as cars, desktop or mobile app-based audio players all present significant advertising platforms, that the mechanics of traditional radio just don't allow for, he says.
Radio needs to connect with the consumers on the devices on which they want to listen, Gianias says. "I think we're there, but the challenge of listening on your phone is a costly data plan."
James Cridland, a radio futurologist and editor of Podnews.net, a site dedicated to podcasting and on-demand audio, earlier this year studied mobile data plans across the world.  In his research Cridland found Canada has the highest rates in the world. "It seems that Canadians are getting a raw deal," he says, adding smaller, independent Canadian streaming services are "caught in the crossfire."
That could be helping radio remain a top choice for listeners, says Jeff Vidler, president of Audience Insights, but data plans have just "a little impact on the margins" that really only drives people toward paid subscriptions, a place advertisers are shut out of. "People who listen to Spotify on a daily basis, 63% of them are subscribed. They get more revenue on the paid side than they do on the [ad-supported] side."
Edison Research's recent Infinite Dial Canada study found that 79% of listeners favour traditional radio over podcasts, satellite or online radio when in the car.
In December, Deloitte released its annual Technology, Media and Telecommunications (TMT) report, which found that by 2025, people aged 18 to 34 will spend more time listening to radio than watching traditional TV by 2025. Duncan Stewart, Canada TMT research director at Deloitte, says that despite the assumption that radio is shrinking, it's sticking around for a very simple reason: "it's here [and] it's free." Besides the popularity in the car, 30% of Canadians age 19 to 24 (28% age 25 to 34) listen at work.
These trends are resulting in somewhat of a resilience in ad spend. Both locally and globally, radio is predicted to either remain steady or decrease only slightly – nowhere close to the dropping rates of traditional media forms like print. The Deloitte TMT report predicts a 1% global increase this year, at a total investment of US$40 billion. The latest Canadian-focused ad spend report by Zenith does show a decline in radio ad spend – it's been constantly declining since 2012 – but declines have always been consistently modest. The sharpest decline was in 2016, when investment by advertisers in Canadian media dropped by 4.6%. Compare that to newspapers, which has seen drops as steep as 26.3% (2017), or magazines, which dropped by 44% that same year. Even television, which has been more up-and-down in recent years (occasionally seeing increases) has posted as drastic of drops as 9.6% (2015).
Zenith predicts that this year, radio investment will hit CAD$1.44 billion, and slip to $1.38 billion by 2021.
There is no question the audio landscape is changing, making for an interesting time to pause on where we are, but also where we're going, Vidler says. The question isn't so much how does radio survive when pitted against digital audio, but to look at the audio landscape on the whole and then decipher where radio fits into that. Audio streaming, the advent of smart speakers and podcasting have thrown obstacles into the path of radio, but people are spending more time than ever with AM/FM, he says.
"Radio has remained remarkably resilient in all of that," Vidler says, pointing to Audio Insights research that found 88% of people listen to radio at some point throughout a typical weekday.
For rates, data obtained by CARD shows that prices vary wildly; many stations still sell not on a CPM basis but on per-play basis. Some niche Toronto stations, such as multicultural, non-English-speaking stations, start their rates at $60 per 30-second spot purchased. More mass-appeal stations post rates ranging anywhere from $90 per 30-second spot to $1,100. The rates depend on time of day; for example, one popular sports station's rates go as low as $80 for its fourth evening timeslot but peak at $380 during its midday drive show (rates as of 2016). One more mass-appeal music station sells at $185 during its fourth hour of the evening, but peaks at $1,100 during midday (rates as of 2019).
For those that do sell on a CPM basis, one source tells MiC that rates for adults 25 to 54 (the most common group bought against) in the major urban markets is roughly $12 to $15 per 1,000 listeners.
From the advertiser's point of view, most everyone listens to radio at some point during the week. When it comes to music, radio still reigns because it has the unique ability to connect with listeners with programming curated by humans, not algorithms, says Vidler. "The unique selling proposition for radio when music is everywhere and easy to access is that there is more focus, more value placed on the talent on radio, on the personalities, understand that human connection is part of what makes radio unique."
Still, it has to be competitive for people's ears and think about what it can do beyond just playing music. Expanding onto digital platforms allows traditional radio stations to think beyond a future tied to a transmitter.
Some of the companies to do such include Bell Media, which signed a licensing deal with U.S.-based iHeartMedia to bring the iHeartRadio aggregator service to Canada. For users, iHeart presents as an app that connects them to curated digital streams of radio stations, but also hosts a number of podcasts – another rising digital star. Rogers Media has also invested in the similar Radio Player Canada app.
Disruption can be a trendy term when it comes to modernizing business models, but Vidler contests that saying this isn't the first time AM/FM radio has had a competitor force itself to revolutionize. Television rocked radio to its core when it appeared on the scene in the late 1920s, forcing it to re-evaluate its programming in order to maintain its audience.
"Radio has gone through a much bigger transformation and disruption before and found new legs for itself," he says. "A lot of people are calling this the golden age of audio."