TwitterFronts '19: Sportsnet, Universal Music innovate
Platform expands on innovative, interactive video content tailored to conversations the audience brings to the medium.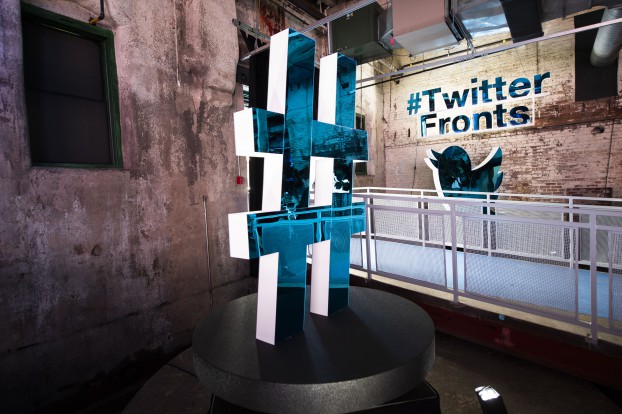 Twitter has big plans for its content, announcing a series of new partnerships with Sportsnet, Time and Universal Music among others, at the second annual #TwitterFronts on Thursday.
With a heavy emphasis on sports, the social media platform laid out deals with major broadcast partners. Plans include working with CBC Sports to provide live, and pre-taped video, highlights heading into the Tokyo 2020 Summer Olympics as well as with NFL Canada to bring fans weekly video clip series, Q-and-A's and fan polls.
Live sports streamer Dazn will also partner with Twitter to make live content available through the platform for free in exclusive deals to bring coverage of the world's best soccer, tennis and basketball.
The company claims more than 90% of Twitter Canada users identify as hockey fans and Ice Surfing, hosted by Sportsnet's Jeff Marek (pictured left), is proof there's an appetite for hockey-related content on the platform. The original Sportsnet production exclusive to Twitter will return for a second season and will include game highlights, live interviews and real-time interaction with fans, as well as sponsored content and brand integrations.
Twitter has long been home to the latest news and conversations happening in Canadian sports, director of global content partnerships, Christopher Doyle tells MiC. "With hockey it s a 352-day long conversation," Doyle says. "We see huge spikes in conversation around trades."
The result is that Twitter is planning partnerships in a new way based entirely on data that shows where the audience is. "It's a shift from how we used to do it," Doyle says. "When you start with the audience you're then tailoring those content partnerships for a conversation that already exists essentially, on the platform."
The combination of sports, news and entertainment has always been the bedrock of Twitter, says Doyle. With legacy media brand, Time, the platform will bring users exclusive live streams and Twitter moments for the Time Person of the Year and Time 100.
People go to Twitter with a discovery mindset, says Doyle, and they're a highly receptive audience that can become very influential. The platform's goal is to amplify the content of each of its partners through reach, helping to harness the dialogue with the goal of driving distribution and revenue by bringing brands into the conversation. Execs for the social media platform says innovation and finding new formats not explored before is also a key focus.
"Twitter is the platform where video and conversation share a screen," says Michael Palombo, head of entertainment partnerships. Building on that with Universal Music, Twitter is launching a series of intimate pop-up office performances, inspired by the library space at Twitter's Toronto office. The multi-camera productions will be formatted into short made-for-Twitter videos with opportunities for brand integration as artists sit for exclusive interviews and interactive Q-and-A's.
"Our partners are very determined to create specific custom content for the platform," Doyle says. "We have planted our flag on the strategy of, we are going to partner with the media industry."