QUB radio makes Quebec Nissan dealer media partner
Quebec auto dealer to have in-show mentions, studio signage and logo integration across QUB radio platforms.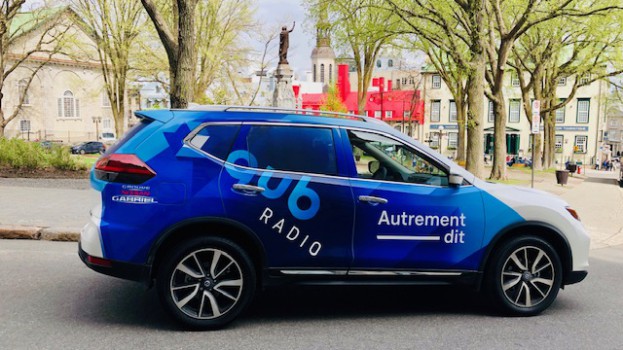 Quebecor-owned digital radio platform QUB radio has landed a media partner in Groupe Nissan Gabriel, just ahead of its one-year anniversary.
In an email, Jean-Nicolas Gagné, head of QUB radio, tells MiC the new deal positions the auto dealer to reach "basically, everybody who listens to the radio." In October, Quebecor Media Group launched the digital media platform with "customized programming" including live audio as well as ad-supported podcasts. It marked Quebecor's first official entry into the audio market.
But the digital aspect gives it an advantage for advertisers, according to Gagné.
"Digital formats generate much more precise data than traditional radio, allowing us to deliver targeted, niche and engaging advertising offerings," he said.
While some elements of the Nissan partnership are still in development, a multiplatform strategy is in the works with brand integration planned including broadcast studio signage, in-show mentions and an official promotional vehicle, a fully branded Nissan Rogue, which will be seen at all of the platform's in-person events. Specifically, the dealer will be mentioned during the show Dutrizac de 6 à 9 and at the opening of some podcasts.
"Car advertisers are common in radio," Gagné said, because, "people listen to the radio in their car, it's a natural fit."
For Groupe Nissan Gabriel, VP Joe Aouad said in a statement that the main goal is to remain top-of-mind with consumers, particularly focusing on the Montreal market. The group worked directly with Quebecor on the partnership.