Spotted! Corby pops up to mix sustainable drinks
In partnership with anti-waste platform Trash Tiki, the liquor brand commits to better practices in an industry that generates the most rubbish.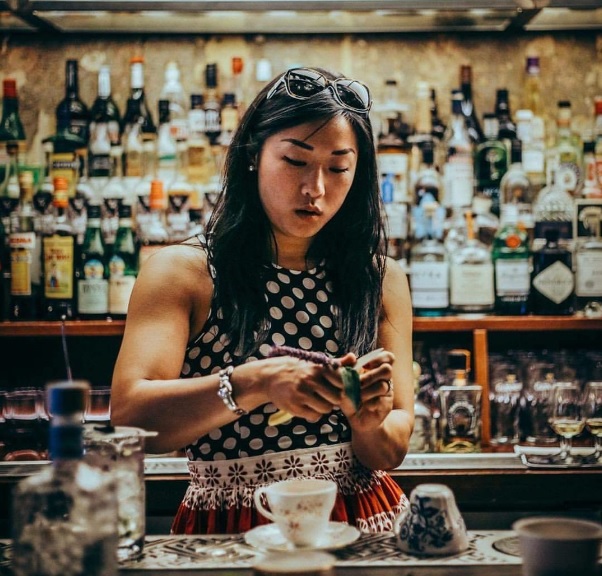 The food and beverage industry can catch a lot of flack when it comes to sustainable practices. In an effort to put their best foot forward, Corby Spirit and Wine, in partnership with Trash Tiki, debuted a series anti-waste pop-up bars across the country for the brand's ninth annual Responsib'all Day.
In 21 establishments across eight cities including St. John's, Halifax, Montreal, Toronto, Guelph, Saskatoon, Calgary and Vancouver, pop-up bars tended by local staff and Corby brand ambassadors served up specialty cocktails from four recipes designed by Trash Tiki founders Kelsey Ramage and Iain Griffiths. The online platform "injects a bit of personality into the boring topic of sustainability," aiming to reduce waste and recycle ingredients whenever possible.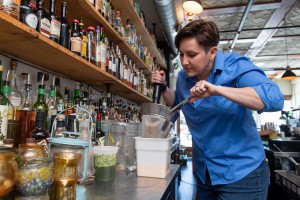 "There is so much waste at every single bar and restaurant," Corby director of communications, Valerie Brive-Turtle tells MiC. "It was really important for us to target that right at the start where the products are served."
Fitting with Corby's global brand platform, "Good Times From a Good Place," each cocktail featured syrup, garnishes and infusions made from bar leftovers with not a single plastic item adorning them. "These are fully sustainable cocktails served in glassware with no straws of any kind," Brive-Turtle says.
For Corby – who famously partners with the TTC to provide free transit every New Year's Eve and St. Patrick's Day – "Good Times From a Good Place" is about gathering for fun in a responsible way. That extends everything from the recycled bottles its liquor brands use (such as vodka brand Absolut), to the finished product in a guest's hand. "We want to make sure our products don't overuse resources," Brive-Turtle says.
The pop-ups may be temporary, but plans to continue the education and training of responsible bar prep are taking shape. Teaming up with counterparts in the U.S., Corby aims to have 10,000 bartenders trained to work more sustainably in the next year. Through its affiliation with Pernod Ricard, the brand is one of 32 companies worldwide to sign the universal Sustainable Development Goals, a blueprint developed by the United Nations.
Corby worked with a variety of agencies to bring the pop-up bars to establishments across the country through paid media including Enterprise Canada and Block TO in Toronto. Corby also recently selected a new AOR for media in Canada, partnering with Havas.