Facebook Watch brings Ad Breaks to Canada
Publishers can now monetize through mid-roll video.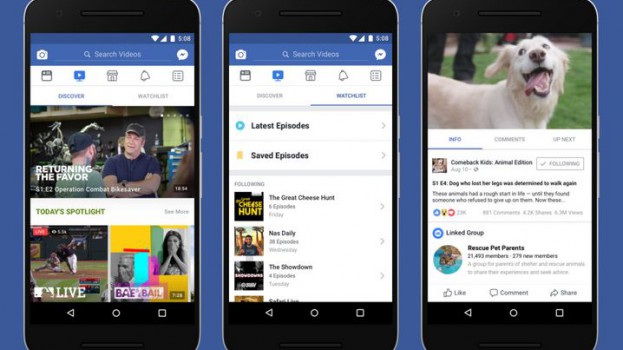 Canadian video publishers can now make more money through Facebook Watch.
Facebook has extended its Ad Breaks program to Canada. That means those publishers who publish mid- and longer-form videos can choose to monetize through mid-roll advertisements, which will result in shared revenue for the publishers posting.
"We've had ads in the past, but this update is focused on letting publishers in Canada put ads in their own videos and extending the opportunity to make money through an open program," Matthew Henick, head of content planning and strategy at Facebook's headquarters in Menlo Park, Calif., tells MiC.
Facebook Watch still currently exists as a platform within the Facebook site and app, and not as a standalone platform. It's distinguished from YouTube by its more premium nature; it's focused on professional video uploaded by Pages, and is separated from the UGC-style videos that individual Facebook users upload. It also has features such as Watch Party which allow different people in various locations to watch videos together simultaneously as a "group."
According to Facebook, Pages that actively use Ad Breaks has more-than-tripled in the last year. It wouldn't reveal what the average payout was, but said that the number of Pages earning more than $1,000 (all figures in U.S. dollars) per month in payouts increased eightfold, and those earning more than $10,000 per month increased threefold.
In the year since Facebook Watch has gone global, Facebook says it's amassed an average of 720 million users monthly, and 140 million people daily, who spend at least one minute in Watch. Daily visitors spend an average of 26 minutes in Watch per day. Facebook does not reveal specific per-market numbers, but Henick assures MiC it is growing in Canada.
Aside from the Ad Breaks, Facebook is also testing new sections within Watch dedicated to finding videos that are popular with friends, and new content investments with global partners through its Originals (although Henick says there are no Canadian partnerships to announce at this time).