RBC ups its sponsorship spend in London
The Ontario city's convention centre, now RBC Place London, saw 126,995 delegate days last year.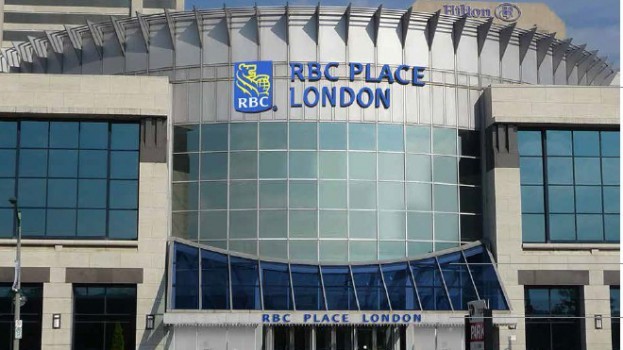 RBC has signed a 10-year agreement with the London Convention Centre in London, Ont., to re-name the facility RBC Place London.
For RBC, the new naming rights are part of an ongoing effort to build brand equity through sponsorship and experiential marketing in the London-Lambton area. An RBC spokesperson told MiC that RBC is a significant employer in the London region, and that the city and surrounding area has been an increasing area of focus for RBC's sponsorship spend.
Last year, RBC's total spend for donations and sponsorship totalled more than $100 million, with $4 million alone in the Southwestern region of Ontario. The RBC spokesperson also confirmed that in London specifically, RBC spends an average of $1 million per year in sponsorships.
The naming rights are also a chance to gain significant exposure outside of just the major markets such as Toronto and Vancouver. The convention centre is the largest in Southwestern Ontario, and last year produced more than 300 events resulting in 126,995 delegate days.
The naming rights were brokered directly without the use of an agency.
For Canada's financial institutions, naming rights and sponsorships for big-time venues has become a sort of arms race. Scotiabank pulled out the big guns in sponsorship spending when it paid a reported $800 million for the naming rights to the Scotiabank Arena (formerly the Air Canada Centre). In 2014, TD acquired the naming rights to the Frank Clair Stadium and Civic Centre Arena in Ottawa, changing the name to TD Place Stadium just in time for the opening season of the CFL's newest team, the Ottawa Redblacks. Most recently, Meridian signed a $30 million, 10-year deal to re-name the Sony Centre for the Performing Arts and the Toronto Centre for the Arts to Meridian Hall and Meridian Arts Centre.
But RBC isn't the only bank to look outside of the city's biggest urban centres for naming deals. For the last several years, Meridian has focused much of its sponsorship energy on the Niagara region, spending on what SVP and chief member officer Wayne Stayzer called "smaller ticket items" with higher visibility due to the lack of competing physical entities.