Breaking down Canada's drive-to-store ad spend
Nicolas Rieul of S4M says advertisers might be putting too much spend behind "pushy" ads.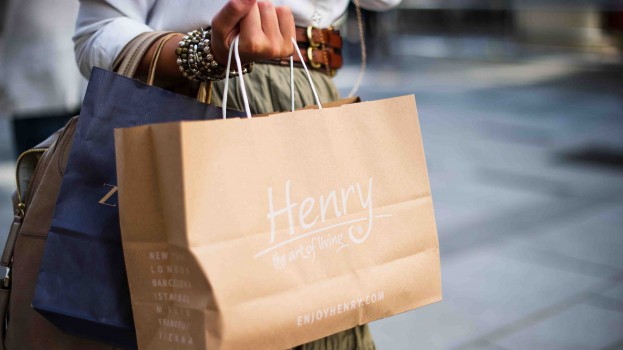 Montreal-based marketing intelligence firm S4M has released a new research study on just how much global advertisers spend on ad placements specifically designed to push people into bricks-and-mortar locations.
The study indicates that already, the majority of ad spend goes toward ads categorized as drive-to-store ads. Globally, advertisers spent a combination of €91,000 ( approx. CAD$136.3 billion) on drive-to-store advertising, representing 54% of retail ad spend. That share is expected to rise to 65% by 2023 (nearly CAD$150 million).
Nicolas Rieul, chief strategy and marketing officer with S4M's Paris office, says even he was surprised by just how much ad spend is dedicated to drive-to-store advertising – but he says there's an inherent risk.
"When it comes to drive-to-store, many have a tendency to forget about every KPI," he tells MiC. "Reach and frequency can end up really low. It's as though a lot remove the media KPIs and focus only on the business KPIs. But you can't have only that. You have to have a brand be top-of-mind. If people are thinking about where they want to have lunch today, you need to make sure they think about you right then even if they saw your ad more than five days ago."
Five days, he says, is the average point between exposure to a drive-to-store ad and going to a location.
He adds that these ads tend to be slightly lower-quality in terms of the experience, messaging and storytelling. "They can be very pushy," he says. "And not the best ads you can do."
Across categories, restaurants have the highest rate of DTS spending (67% of total spend), followed by grocery (59%) and fashion (56%). Across media, digital under-indexes, but is still at 51%. Radio is highest at 68%, followed by OOH (63%) and TV (59%).
As far as comparing Canada to the rest of the world, DTS spending in the grand scheme of retail advertising is somewhat proportionate. Currently, DTS advertising drives 54% of the country's retail ad spend, and is predicted to grow to 64% by 2023. However, Canada's categories are very different from the rest of the world.
While restaurants over-index the most on a global level, they under-index in Canada at 45%. The same goes for fashion, which has the lowest share of DTS spend (35%). The highest rates go to automotive (66%) and cosmetics and beauty (65%). OOH, TV, print and radio all over-index in terms of DTS spending, with OOH the highest (68%). At 45%, though, Canada's digital market lags in DTS spend.
Rieul says it is growing – it was at 36% last year – and anticipates that it will come up to the global average in the next few years. He also says OOH spending for DTS is expected to drop to 15% by 2023 as DTS spending goes toward more measurable media and OOH advertisers pull back to focus more on broad awareness.
As for the different categories, he says Canada (as well as the U.S.) has a stronger automotive market in general, and that the spend it puts into its DTS advertising is paying off.