Q3 brings steady growth at Corus
Double-digit increase in television ad revenues compensate for low subscription numbers.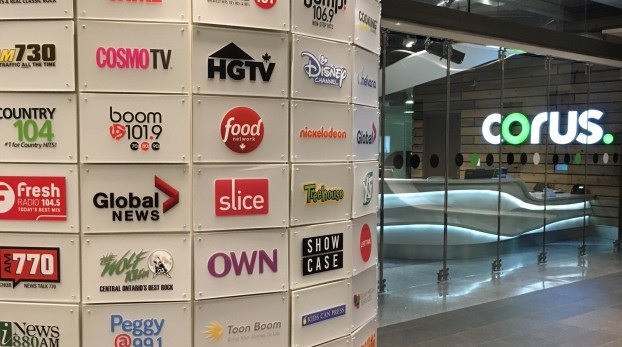 Steady and consistent consolidated growth marked the results of the third quarter report from Corus Entertainment, released Wednesday.
Total revenues for Q3 – the period ending May 31, 2019 – were $458.4 million, up roughly 4% from $441.4 million during the same period last year. Quarterly television revenues reached $421.5 million, also on the climb year-over-year representing more than 4% in growth.
Revenues for radio during the same period reached $36.9 million, dropping slightly from $38.4 million during the same period in 2018.
On a call to investors Wednesday, Doug Murphy, president and CEO attributed the growth to a 10% increase in television advertising revenue. Although subscriber revenue and radio revenue were both lower (each down 4%), the strength of TV ad revenues helped the company meet its financial targets one quarter ahead of its previously stated goal.
In a call to investors, Murphy cited the upcoming addition of StackTV on Amazon Prime and the company's expansion of social and digital offerings as part of its continued plan to develop its core business going forward.
At the Corus Upfronts earlier this month, Dervla Kelly, SVP of marketing and head of so.da, Corus' in-house social digital agency, told MiC the company's social and digital content brought in more than six billion views last year.