Ideon Media inks deal with Mashable and more
An expanded deal with Ziff Davis will give Ideon the rights to Canadian impressions on properties like PCMag and Speedtest, as well as content on Mashable.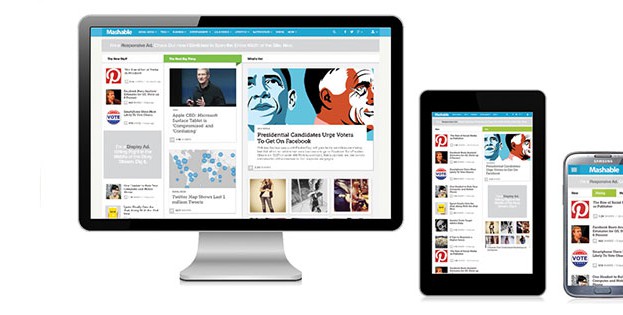 Canadian advertisers can now buy custom content on Mashable and advertising across several other tech-focused U.S. sites thanks to an expanded deal between Toronto rep house Ideon Media and American digital media company Ziff Davis.
Ideon first signed with Ziff Davis in 2015, acquiring the rights to its Canadian impressions on game and entertainment site IGN. The deal has now expanded to include Ziff Davis' other properties which include PCMag, Geek.com, Speedtest by Ookla and the popular tech, business and culture site Mashable. The sites reach a total of 7.2 million Canadians monthly, according to comScore.
Kevin Bartus, president and CEO of Ideon, tells MiC the deal helps "round out" Ideon, which has been deep in spaces like parenting, beauty and fashion for some time. It's also started making more moves in the men's lifestyle space, which is somewhat adjacent to the tech space. Through the existing relationship with Ziff Davis, which acquired Mashable last year, Bartus says it was time to "go deeper" and give its clients new platforms on which to monetize.
Ideon will represent the Canadian audience impressions for the traditional display ads on Ziff Davis' properties, but its in-house content team will also enable local advertisers to buy and create custom content for Mashable. The other sites as part of the deal aren't as relevant to the custom content business, Bartus explains. "For something like PCMag, it doesn't make sense to do something like a laptop review for a separate market, and SpeedTest obviously doesn't have content. But with Mashable, you have a very valuable audience and there's a chance to do local branded content that's relevant to this market."
Bartus admits that the game is different for rep houses than it was 10 years ago, which is why offering something unique like in-house content can be necessary to give companies like Ideon an advantage.The rise of real-time bidding and buying, he says, means it no longer matters if a rep firm is deeply specialized in certain verticals, because "the agencies do [the buying] for themselves." Instead of focusing on certain verticals, says Bartus, Ideon's new goal is to work deeply with fewer partners, and doing content is a big part of that deep, specialized relationship.