Blog: What does the rest of 2019 hold?
The CMA Media Council weighs in on the impact of OTT and the nutritional value of cookies in the advertiser diet.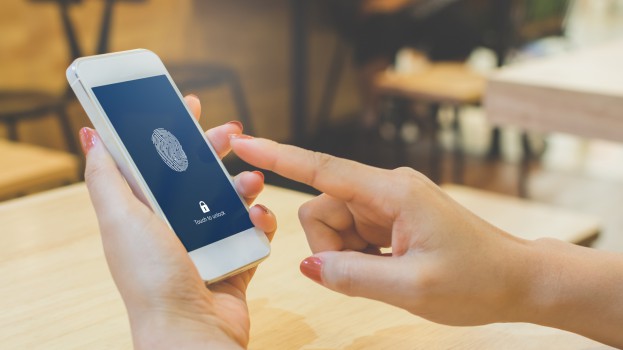 Prepared by Sarah Thompson on behalf of the CMA Media Council
The CMA Media Council's mandate is to bring profile to the changing media landscape. The council consists of co-chairs Reagan Zuzarte (president, Triangles) and Sarah Thompson (CSO, Mindshare), Caroline Gianias (president, RadioConnects), Jamie Gargatsougias (head of brand/YouTube safety at Google), Lewise Hiltz (CDO, KPI Digital), Michael Palombo (head of entertainment partnerships, Twitter Canada), Nwil Weitzman (SVP partnerships, Environics Analytics), Patricia McQuillan (president, Brand Matters), Sarah Fitzgerals (agency partner, Facebook) and Yvette Elliott (group director, business development and marketing (St. Joseph Communications).
At our last gathering, our conversation bounced freely from TV to cookies (the kind you keep, not the kind you eat) to messaging to brand and performance marketing, then all the way back to third-party data. Now, as we look at the second half of 2019, we have narrowed down at least one key idea that the group all agreed upon: as marketers, who must ensure that you are making the most of the opportunities to tell your story, no matter the channel.When you have a round table of experts from all sides of media, you end up bouncing from topic to topic rather seamlessly.
We have a few predictions, and many things the industry should be watching for.
TV is still a thing. OTT is also going to be a thing.
The Corus and Amazon Prime partnership, which will allow Canadians to subscribe to Corus' array of channels, from Global to History and HGTV Canada. This new streaming model is just the beginning of the transformation of TV in 2019. Coming up, there will be more players like Disney+, Hulu, the new Amazon offering IMDBTV, and many others that could someday bring offerings to Canada and attract subscribers.
While this won't dent metrics in other channels right out of the gate, similar to Netflix subscriptions it will slowly climb over time in Canada. We also have to keep in mind that the maturity of the U.S. OTT market has shown that people have eagerly signed up for new services and then started to cancel when their favourite shows moved to another platform or the content just wasn't what they wanted.
There's also an opportunity for brands on emerging AVOD platforms like Hulu and Quibi. This will really stretch the creative thinking from agencies and give media new places to test and learn.
With the Raptors historic run to the end of the NBA Finals, sports continues to be one of the biggest drivers of traditional TV subscription. But now we see more OTT and steaming platforms to get your favourite sports from around the world. These may not end up being disruptors, but will be solid complements to linear sports viewing.
Apple and Firefox eat cookies. Will Chrome?
This is a hot topic as much of the targeting across digital is based on a cookie.
What will happen to ComScore, Quantcast and other platforms that are all based on cookie insights? How will they rebuild their signals? And will the approaching back half of 2019 be the time when Canadians start to appreciate the privacy implications?
At this time, Chrome accounts for 66% of global desktop sessions and 63% of mobile sessions, and if it changes, that will mean big issues for advertisers and publishers alike. For the publishers and content creators, those with smaller sites will be hit the hardest. We also believe that this will create taller walled gardens with the big platforms like Facebook and Google.
How well do you understand algorithms?
Amazon has an organic algorithm for search named A10, which was updated just this year. It is meant to match a query to a product that browsers are likely to purchase. What few marketers understand is that the performance per click campaigns ended up being ranked lower because we're looking past them. And, as Amazon becomes a bigger player in paid advertising for product and brand and grows as a marketplace, it will also start messing with this algorithm further. This is our world. We need to pay closer attention to the data and performance than ever before to understand a tweak by Google or a shift by Amazon.
And so, Walmart, eBay, BestBuy and others, all trying to maximize their marketplace opportunities with better discovery of products for shoppers, are tweaking their search algorithms. All of this means that understanding search algorithms is no longer just about Google, it is about any place where a person types into the search box. New talent, skills and capabilities will need to come quickly to solve for this and people need to live and breathe closer to the data steaming in.
Brand and performance
With all these new shopping opportunities in the digital world, brand and performance are sitting closer together and need to work together to ensure media strategy success. The short game affects the long game of brand and vice versa.
The core of brand building and the foundations need to be revisited by brands that previously shifted too much to performance marketing and are now missing the stabilizing effects brand building creates to business. This is also the time to revisit the roles of channels and to challenge the assumptions that have long plagued planning, such as the idea that TV is not a performance media and digital cannot build a brand.
In fact, it is how everything works together and behaves that is the opportunity ahead.
Will we end the journey of cheap reach in a cookie-eaten world? Let's hope so, because it is resource-intensive and not living up to brand experiences.