Canadian version of Drag Race coming to Crave
Through a multi-faceted deal, Bell Media and OUTtv have also acquired previous and upcoming episodes of the hit U.S. reality series.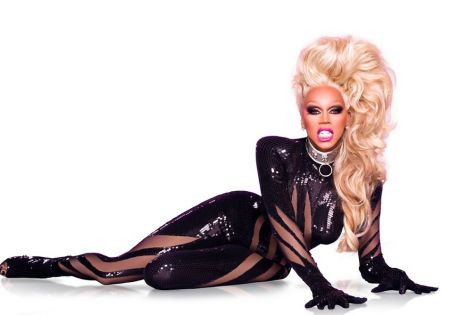 Bell Media's Crave has commissioned a local remake of the hit U.S. reality show RuPaul's Drag Race.
Produced by Blue Ant Studios in association with Crave, Drag Race Canada has been greenlit for 10 hour-long episodes. Casting for the show begins this summer, with cameras set to begin rolling in fall. A host has not yet been named for the series.
RuPaul's Drag Race has run for 11 seasons in the U.S., with the first nine airing on Logo TV and the most recent two on VH1. The U.S. version of the format sees American drag queen, model and TV personality RuPaul in search of the most glamorous drag queen. The wildly successful U.S. series has become a cult favourite, airing on specialty net OutTV. Besides the show itself, the series has global tours to sold-out crowds.
This past year, the first Canadian queen competed on the U.S. version – Etobicoke's Brooke Lynn Hytes (pictured) came in second place for the season.
In addition to the remake, Bell Media and OUTtv also inked a multi-faceted deal for various versions of the show.
Under a newly inked agreement, future seasons of the U.S. version of RuPaul's Drag Race will premiere exclusively on Crave (for streaming) and OUTtv (for linear). New episodes will air day-and-date with the U.S. broadcasts.
As well, all previous episodes of RuPaul's Drag Race and spinoff series RuPaul's Drag Race All Stars will be available on Crave and OUTtv. The streamer and network also picked up the Canadian rights to the British adaptation of the series, RuPaul's Drag Race UK. It will air day-and-date with the U.K. broadcast on BBC Three.
The greenlight comes as Crave looks to expand its LGBTQ content offerings. Last month, the streaming service launched a new LGBTQ x Inside Out collection that houses a wide range of LGBTQ content brands like Starz, HBO and Showtime, as well as film content. In addition, Bell Media's Starz brand signed on as the premier sponsor of this year's Inside Out Toronto LGBT Film Festival.