New and now: How can brands hit the sponsorship sweet spot?
Basketball season is over, summer is the season of tournaments, festivals and more. Here's the emerging opportunities our experts are watching.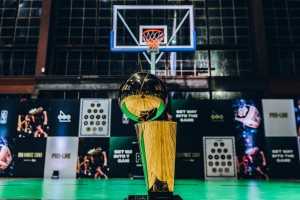 "It feels like we're all coming off a Raptors hangover."
Mike Lang, partner at Lang Marketing, chuckles as he reflects on the two weeks since the Toronto team took home its first NBA championship title. The win was more than a glorious moment for sports and sports fans, says Lang; it was a watershed moment in Canadian culture, celebrating the unifying power of sport. Amidst the spread of Raptors Fever, players have been hounded at every restaurant and shop they enter, head coach Nick Nurse has become an actual rock star and brands have thrown themselves at team star Kawhi Leonard.
From paid media to earned media and attempted virality, few brands didn't try to get in on the Raptors' magic.
But there's more to sponsorship than basketball – or hockey, or even sports. As the sun beats down, the temperatures rise, the festival-goers purchase their tickets and the city streets close down for parties every other weekend, brands are looking for the most effective ways to reach crowds, whether it's through sports, arts or other experiential executions.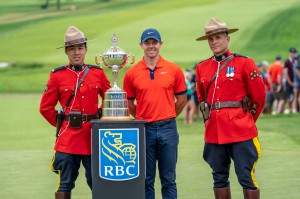 Sponsorship spend has varied over the years; according to the ACA, sponsorship's share of marcom budgets peaked in 2011, with 29.6%. It's gone up and down since then, and as of year-end 2018 represents 23.3% of marcom spend. In terms of rights fees, Canadian sponsorship spend came to $1.8 billion last year, a slight dip from its $1.94 billion peak, but activation is as high as it's ever been, at $1.22 billion.
Some in the industry say this isn't necessarily because there are more opportunities – the opportunities have always been there. But brands are getting more creative with them.
CARD tapped three sponsorship experts, including Lang, to see where they think sponsorship is heading, and what opportunities brands should keep their eyes peeled for.
Underdog sports
While the Raptors hangover is pulsating, Lang says there's a potential "halo effect" from the victory. "Jurassic Park was more than a place. It was a concept. It brought a level of fan engagement. I think the Raptors run proved that Toronto is ready for that kind of enthusiasm. The Raptors got everyone out of their houses, and I think people are still looking for that collective excitement."
The Honda Indy and the Rogers Cup already typically attract big crowds (last year's a Indy saw an estimated 125,000, and the 2018 Rogers Cup men's event saw more than 150,000 in attendance, the highest in eight years). But Lang thinks enthusiasm around Canadian sports could bring those events outside of niche. People want to see Canada win, he said.
But another halo from the Raptors is the focus on diversity, which was a unifying theme for the basketball team, as well as national appeal. That gives Lang hope for one rising sport: cricket.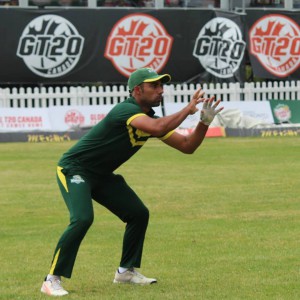 "Hockey has always been very local market-driven, but we now have something that all of Canada can get behind full-force. I think there's a ton of potential for cricket in that same vein." This year, Canada will play host to the T20 tournament, a rapidly growing international cricket tournament. "There are players from around the world, especially the Indian market, who are considered the Sidney Crosby or Kawhi Leonard of their sports, and have never played outside of their home market. This can capture the same diversity and multicultural enthusiasm people showed for the Raptors." The event will be broadcast across 150 countries and, in keeping with previous results, is expected to draw daily audiences in excess of 100 million (no Canadian broadcaster has been announced yet).
Matthew Klar, VP of strategy at MKTG, is keeping his eye on another sport that might not necessarily get people outside, but could provide strong ROI for brands.
"I see major opportunities in e-sports for brands to get in on an emerging platform." He says that although he's seen activations from numerous categories including auto, CPG and beer, there's overall "not a lot of activity in e-sports" from brands, giving advertisers an opportunity get get in well below market premiums. "You're seen as a driver, and you're getting in early as a space. It helps you be seen as a builder."
But Jim Kozak, VP and head of MediaCom Sport and Entertainment, says e-sports can be seen as a risky investment due to a lack of solid figures around it, which can make it difficult to predict or prove ROI. "The biggest challenge for e-sports in Canada is, people always want to know where the eyeballs are [from]." There's not a lot of solid data from the platforms, he says. "If you're watching on Twitch, how many of those unique viewers are from Canada?"
Kozak says the most reliable global stats state that an average of 12% of the global e-sports audience is in North America, and judging by the population proportions, that might mean that only one to two percent come from Canada. So although there aren't too many brands involved yet, Kozak says it's fair to call the investment in e-sports sponsorship coming out of North America "disproportionate," representing about 39% of global e-sports spending. But he says getting in while CPMs are still low might be worth it. "If you go all-in, you have to realize that you're going to have a conversation with a very niche audience."
Kozak is also watching the rise of F1 in Montreal. "They've invested a lot in the hospitality aspect, and they've created a lot more opportunities for national advertisements as opposed to just the global sponsors."
Music, festivals and more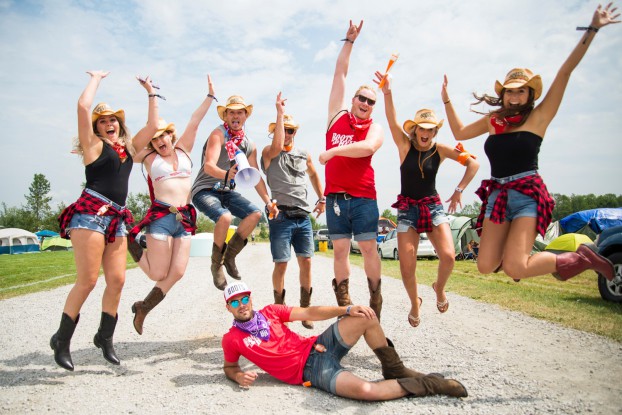 Festivals aren't as popular in terms of sponsorship spending, according to the ACA. At their peak (2011 to 2013), festivals represented 24% of sponsorship spend, before falling to 8.3% in 2018.
Klar says one of the possible reasons for this is that there's an over-saturation of these types of events. "There's a music festival every weekend, and it's become increasingly cluttered. It's very hard for a brand to understand how to have value at these festivals, although they have become more sophisticated at integrating brands. But for a multi-day activation, it does require a significant investment to break through."
In its own research, MKTG has found that country music fans are the most receptive to brand sponsorships at festivals. Boots and Hearts, he says, "has become an extremely important property from a branding perspective."
On the other side of the musical spectrum, there's Drake's hip-hop and R&B-themed OVO Fest, which is set to make a comeback this summer after a one-year hiatus. Klar says OVO turns everything it touches "to gold." With an additional brand halo in the wake of the Raps' victory and Drake's extended visibility, Klar says "it's evidence of the crossover between sport and lifestyle, and the festival will undoubtedly benefit from that."
RBC recently partnered with OVO to create a youth entrepreneurship summit, which Klar says is an example of building credibility with younger demos. "Sponsors see OVO as a property with credibility both within the music and lifestyle [spaces] that gives them direct access to their fans."
There are the natural alignments – truck brands for country music, alcohol brands for music festivals. But Klar says brands should start thinking outside the box if they want to actually cut through that noise and make the investments worth it. Last year, Danone, which was long associated with sponsoring athletic events, sponsored the Osheaga music festival. And Klar has seen some unexpectedly resonant activations at TIFF.
"The festival has done a really great job of transitioning from an elite, red-carpet, glitz and glamour property that attracted more luxury and prestige brands to now more of a festival environment. You'll see No Frills, Lyft, people targeting mass audiences as opposed to the high-earning crowd."
Kozak adds that brands need to look for unconventional fits from every angle. He gives kudos to RBC, for example, which combined its RBC Music platform with the RBC Canadian Open golf championship, creating a cross-platform opportunity for advertisers. "There were two nights that attracted approximately 15,000 per night, and helped increase attendance by 300%," says Kozak. The cross-platforming gave a residual boost to other brands as well. "Beer sales were up 200%, so I [beer sponsor] Steam Whistle really benefited there too. Because now, all the other partners that are a part of the Open are now benefiting from the association with music, which is a passion point for many."
In terms of a silver bullet for ROI, Kozak says brands can think small and low-risk, like hyper-local festivals and events (such as Toronto's Tastes of the Danforth and local rib festivals), but his personal belief for the best ROI is the Calgary Stampede.
It requires a bigger investment, he says, being a 10-day festival. But that gives brands every opportunity to be top-of-mind. "It provides brands with the opportunity to engage with Stampede-goers through a targeted onsite environment with engaged visitors… [there's] exposure through signage, consumer engagement through sampling, onsite activities." The festival is a big enough combination of interactivity, shareable moments and experiential components that it gives brands plenty of opportunities to cut through the noise, he says.