Planning guide: The Fall TV grid
Behold our cheat sheet of the new shows (and new homes for old shows) the conventional nets revealed at the Upfronts.
If you're leaving through the latest print issue of strategy and wondering where The Grid went, look no further. The Grid is now a digital product, available on CARD for all your planning needs. Besides the what and the when, if you scroll past The Grid you'll find all the goods on the new shows.
Download a PDF of the Grid here.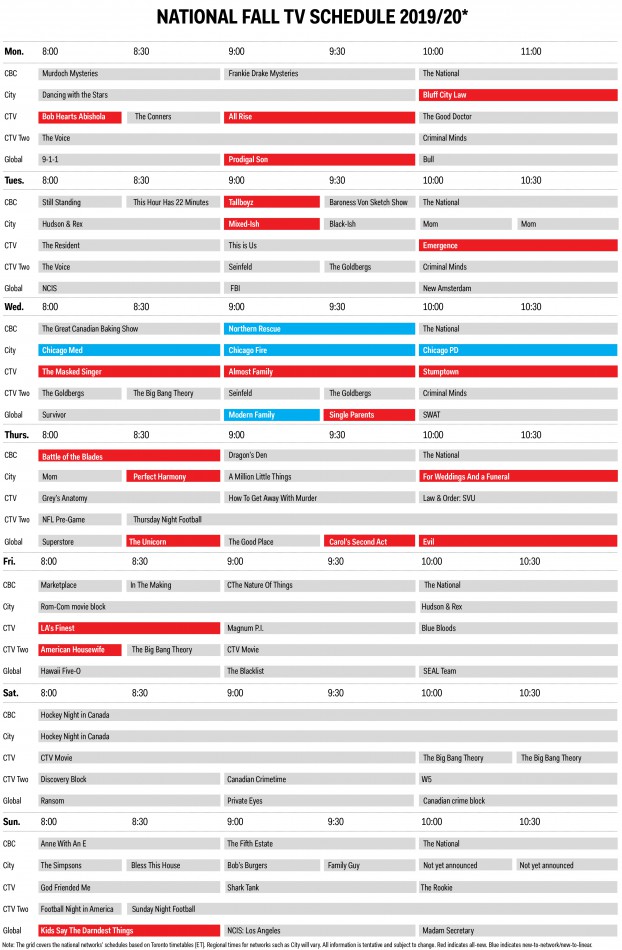 ---
About the shows
You've got the schedule. You've got the titles. Now, behold our Fall TV cheat sheet that gives you the lo-down on the new shows, who the stars are and what there is to like about them (plus, most importantly, what our buyers think).
Women of colour in charge
L.A.'s Finest, Fridays at 8 p.m. on CTV
Gabrielle Union (Bring It On) and Jessica Alba (Dark Angel) star as the lead female duo in this Bad Boys spin-off.
Kids Say The Darndest Things, Sundays at 8 p.m. on Global
Not since 2000 has this comedy series been on air, and the revival sees comedian, actress and author Tiffany Haddish play host.
Bob Hearts Abishola, Mondays at 8:30 p.m. on CTV
The sitcom brings a nurse, played by Nigerian actress Folake Olowofoyeku, together with a patient recovering from a heart attack.
Mixed-ish, Tuesdays at 9 p.m. on Citytv
Rainbow Johnson, the Black-ish character played by Tracee Ellis Ross, gets an origin story in this spin-off led by Ross and Arica Himmel. Set in the '80s, Rainbow is shown growing up in a mixed-race family.
All Rise, Mondays at 9 p.m. on CTV
Jessica Camacho (The Flash) stars in the lead role of this courtroom drama as Judge Lola Carmichael, a newly appointed Los Angeles County Superior Court judge.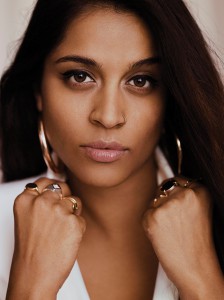 A Little Late with Lilly Singh, weeknights at 1:35 a.m. on Global
Scarborough native and YouTube star Lilly Singh (featured image) is the first woman to host a late-night talk show in 30 years, for which the Indian-Canadian is also an executive producer.
"It's about time a female lead infiltrates the late-night talk-show circuit with A Little Late with Lilly Singh. Her unparalleled YouTube and social media presence should extend to her first talk show. It's also great to see homegrown Canadian talent doing so well with a global audience. What is a little disappointing is the timeslot Sing has been given on Global. No doubt the show will pull some decent numbers, but likely with PVRing audience. Surely the folks at Corus should be giving this Canadian superstar an earlier spot with the late-night schedule." – Kevin Kivi, EVP, GM, Horizon Media
Trading networks
Modern Family, Wednesdays at 9 p.m., now on Global
Following Global's powerhouse Survivor, the Dunphy-Pritchett-Tucker gang take a bow when the series moves to Global from Citytv for its final season.
Chicago Med / Chicago Fire / Chicago PD, Wednesdays at 8 p.m., 9.p.m and 10 p.m., now on Citytv
The Chicago franchise, which sets three separate dramas in the lives of medical professionals, police and firefighters in the windy city, comes to Citytv from Global for the fifth, seventh and eighth seasons, respectively.
Northern Rescue, Wednesdays at 9 p.m. on CBC
This former digital-only Canadian drama (Netflix, CBC Gem) makes its linear debut for season two, following a search and rescue commander who uproots his family to his island hometown.
Spin city
Battle of the Blades, TBD on CBC
CBC revives this Canadian reality show (above), pairing legendary hockey stars with top figure skaters and hosted by Ron McLean. Olympic ice-dancing champions Tessa Virtue and Scott Moir also star as guest judges.
The Masked Singer, Wednesdays at 8 p.m. on CTV
The American reality singing competition (adapted from the South Korean version) returns with judges Robin Thicke, Jenny McCarthy, Nicole Scherzinger, Ken Jeong and host Nick Cannon.
Family Feud, weeknights at 7:30 p.m. on CBC
In this reboot of the game show series – a first for Canada – comedian Gerry Dee asks the questions while families from across the country attempt the answers.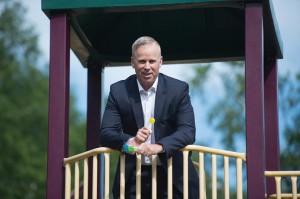 "There's lots of content, but it feels like a transition with former big shows changing networks (after ratings declines), YouTube stars getting TV gigs and a mix of solid renewals. However, I'm excited to see what the CBC does with Family Feud. The idea of creating content for 'contemporary Canada' has great local potential. Many grew up with Family Feud and the idea of this universal concept working in Canada seems interesting to me. Not a revolutionary concept, but it makes for great family viewing." – Alex Panousis, president of media, Havas
Four Weddings and a Funeral, Thursdays at 10 p.m. on Citytv
This remake of the original 1994 film of the same name was written by Mindy Kaling and follows a group of friends whose lives weave together over the course of said landmark events.
Laugh factory
Perfect Harmony, Thursdays at 8:30 p.m. on Citytv
Bradley Whitford (The West Wing) simultaneously takes on music and comedy in this new sitcom about a former music professor who finds himself leading the choir of a small town church (above).
Bless The Harts, Sundays at 8:30 p.m. on Citytv
Maya Rudolph (Saturday Night Live) and Kristen Wiig (Bridesmaids) voice the characters of a family of Southerners forever struggling to make ends meet in this animated comedy created by Emily Spivey (Saturday Night Live).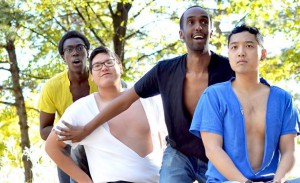 Tallboyz, Tuesdays at 9 p.m. on CBC
Imagine the Baroness von Sketch Show, but for dudes, as this new comedy sketch series from CBC brings Kids in the Hall alum Bruce McCulloch together with Toronto's Tallboyz II Men.
Carol's Second Act, Thursdays at 9:30 p.m. on Global
Patricia Heaton (Everybody Loves Raymond) comes back to the small screen as a divorced woman, heading into career number two as a doctor who finds herself playing intern alongside Toronto comedian Sabrina Jalees.
Pro procedurals
Bluff City Law, Mondays at 10 p.m. on Citytv
A Memphis, Tennessee courtroom makes for an emotional backdrop for this brilliant father-daughter legal team, comprised of Jimmy Smits (L.A. Law) and newcomer Caitlin McGee.
Stumptown, Wednesdays at 10 p.m. on CTV
Based on a short-lived graphic novel, the detective series (above) follows a bisexual female private investigator Dex, played by Cobie Smulders (How I Met Your Mother), solving crimes in Portland, Ore.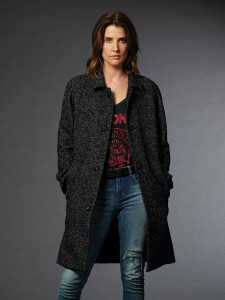 "This fall is a good mix of comedy and drama. Stumptown is one show to watch because of the love of the female protagonist from the graphic novels. She is also a strong bisexual woman… as long as they stay true to the fandom with how they tell stories, they have a built-in audience. We shall see what they do with these beloved characters." – Sarah Thompson, CSO, Mindshare Canada
Family ties
American Housewife, Fridays at 8 p.m. on CTV
Stuck in a neighbourhood full of cookie-cutter snobs for the sake of better education for her kids, Katy Mixon (Mike & Molly) plays the matriarch in this modern look at what it means to be a housewife today.
Almost Family, Wednesdays at 9 p.m. on CTV Two
This Brittany Snow (American Dreams) and Megalyn Echikunwoke (CSI: Miami) drama explores what happens when the daughter of a fertility doctor finds out she isn't an only child.
Single Parents, Wednesdays at 9:30 p.m. on Global
This ensemble comedy – starring Leighton Meester (Gossip Girl), Kimrie Lewis (Scandal) and Taran Killam (SNL) – follows the parents of seven-year-olds, as they meet in a group for single parents.
The Unicorn, Thursdays at 8:30 p.m. on Global
A newly single dad played by Walton Goggins (The Shield) finds his two teenage daughters are the key to getting back in the dating game in this single-camera comedy (pictured above).
Spooky stuff
Prodigal Son, Mondays at 9 p.m. on Global
A gifted criminal psychologist played by Tom Payne (Walking Dead) helps the NYPD solve crimes like the ones his serial killer father is responsible for.
Evil, Thursdays at 10 p.m. on Global
Science meets religion in this supernatural drama from the creators of The Good Wife featuring Mike Colter (Jessica Jones) and Katja Herbers (Westworld).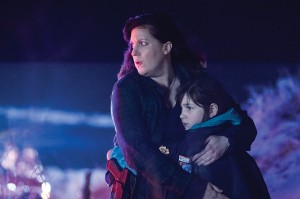 Emergence, Tuesdays at 10 p.m. on CTV
Jo Evans (Fargo) plays a police chief who finds herself in the centre of a conspiracy, as she investigates a mysterious accident that leaves a young child in her care (above).