Fall TV: The complaint line
We've once again given media buyers a platform for their grievances, to which TV broadcasters could respond. Here's what they had to say.
This story originally appeared in the Summer 2019 issue of strategy.
On improved reporting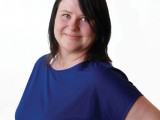 The complaint: "The TV industry is forever coming up with new ad formats, audience segment platforms, buying systems, but all I want to know is… where is the post? I appreciate the effort broadcasters put into delivering something fresh and exciting, but it seems to be at the cost of urgently needed upgrades to an aging infrastructure. You know what's exciting? Being able to tell clients that their campaigns delivered in a reasonable time. I would even be so bold as to suggest that – with the rising cost of inventory, poorly estimated audience numbers, and the "just say no" attitude when negotiating our campaigns – a nice way broadcasters could enhance service levels would be to send a post, without us having to request it. Be proactive! Show me the post!"
Nathalie Dupont, director television systems, Media Experts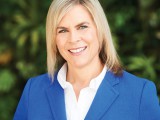 The response: "Leaving aside the industry standard for multi-week seasonal estimation and posting, a major challenge for us has been to coordinate campaign details and match it with audience performance information. Corus is categorically making investments in our back-end systems to address that challenge, for example, with our automated buying platform, Cynch. It enables true end-to-end automation of the buying process, complete with access to advanced audience segments, a direct line to live inventory and, yes, automated real time posting of campaigns."
Barb McKergow, SVP national sales, Corus
On price transparency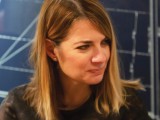 The complaint: "We have built an industry on opaque pricing. I am not sure the broadcast ecosystem can survey without it. It is built on legacy deals and complexity, but it has also enabled bad behavior. Price is still important but no one wins a race to the bottom. Let's find a new model. Publish a rate card. More transparency is beneficial."
Alex Panousis, president and chief media officer, Havas Canada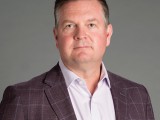 The response: "We are in constant conversations with our clients on pricing, and agree to hold rates for five business days, subject to availability. We work on a demand rate card that changes daily, as rates continue to be seasonal, but there is no official published rate card. In a new world order, more dynamic pricing models will mean constantly changing rates, re-defining the meaning of transparency and putting even more emphasis on the value of strong communication and partnerships."
Al Dark, SVP sales, Rogers Media
On local measurement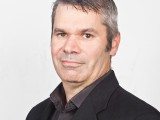 The complaint: "Once a strength of TV, audience measurement needs to be addressed in markets outside urban centres – particularly with the pending loss of 20 diary markets. Retail and dealer-based clients still identify these rural markets as key components of media strategies; this loss of data will only push more clients to media channels capable of offering not just a localized solution, but a measurable one."
Trevor Clark, director trading, Mindshare
The response: "We believe audience measurement continues to be a strength of TV and completely support the strategic direction of Numeris, but we do understand the challenge posed by the loss of those diary markets. We're advocating for an industry solution to help reconcile the fact that audiences will continue to exist in those markets, and that marketers will continue to reap the benefits of advertising on local TV."
Barb McKergow, SVP national sales, Corus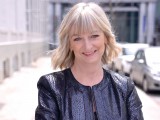 "As mandated by the CRTC, set top box data will become available to everyone. Numeris will be looking into
a way to best represent this data for broadcasters and agencies. Once this data becomes more readily available then local opportunities may rise."
Mary Kreuk, executive director, multiplatform media sales & marketing, CBC/Radio-Canada Media Solutions
On commercial time
The complaint: "The regulated commercial minutes model is broken. We are immersed in a world where it takes more occasions to reach the same amount of people at a higher expense to the advertiser. Cord-cutting is on the rise and audiences are distracted by a multiscreen universe – will broadcasters unite to lobby for less commercial minutes that can increase audience engagement on "live+7″ television viewing? And can this be accomplished without double digit inflation?"
Tonia Beale, director trading, Mindshare
The response: "It's not just about minutes; it's about creative and context. One of our challenges is that we're at the mercy of U.S. suppliers and need to follow their lead in terms of maintaining the simulcast. Corus is committed to ensuring that ads are seen in the right contextual environments, and we know that advertisers' creative in the right environment has higher recall and engagement. Ideally, we see this as an opportunity for advertisers to stop merely lifting creative from the U.S. and treat Canada as a unique market that deserves its own unique, Canadian, creative."
Barb McKergow, SVP national sales, Corus
"Jazz Pods, Fast Breaks, Prediction Pods, Future Now, and Absolute As are some of the innovations coming out of New York from the U.S. broadcasters. However, finding efficiencies in the commercial environment and combining breaks to hold audience engagement longer is not more cost efficient. Rather, it costs more for the positioning due to increased targetability. At the end of the day, it all comes down to the creativity of the ad and compelling nature of the message."
Al Dark, SVP sales, Rogers Media
Strategy selected responses that best addressed the complaints, which were then edited for length and clarity.