Media Roundtable: What's the plan?
Marketers and media experts discuss what's working, what's not and how data is impacting investment.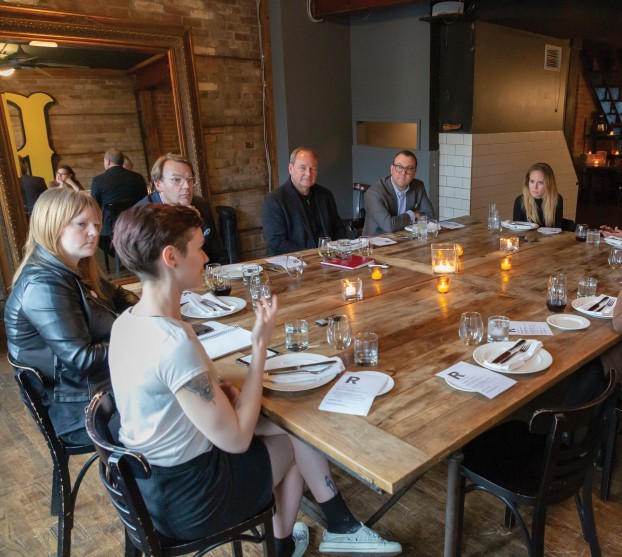 Clockwise from left foreground: Bree Rody-Manth, news editor, Media in Canada; Kristyn Anthony, staff writer, Media in Canada; Andrew Saunders, chief revenue officer, The Globe and Mail; Ted Lalka, VP, product planning and marketing, Subaru; David Allard, CMO, Samsung; Jenifer Horn, editor, Strategy.
Fall TV planning may be in full swing, but many marketers are moving away from a seasonal approach and instead embracing always-on (and always-on-the-go) strategies. Agile thinking, quick changes and on-the-spot evaluations are now the name of the game. All the while, brands are working to balance brand-building versus performance-driven media, dealing with antiquated measurement models and facing off against a lack of transparency.
As part of strategy's ongoing roundtable series, we sat down with four marketing powerhouses and one media agency veteran to discuss the challenges that come with the changes.
Present at the table were Ted Lalka, VP of product planning and marketing at Subaru, Antoinette Benoit, SVP and CMO of McDonald's Canada, David Allard, CMO of Samsung, Susan Irving, senior director of marketing at PepsiCo, Rob Young, SVP of marketing sciences at PHD Media and Andrew Saunders, CRO at The Globe and Mail.
Looking at media planning for the next year, what's working and what's not?
Samsung's David Allard: Over the past few years, there has been so much focus on lower funnel conversion marketing. The attraction is that you see what's working and the immediacy is there, to a degree. But I think the right mix lies somewhere between a lower and upper funnel. It's about short-term targeting, but also preparing the brand for your successor down the road. That's the challenge for me, knowing how to strike the right balance, and what's the right media to achieve that.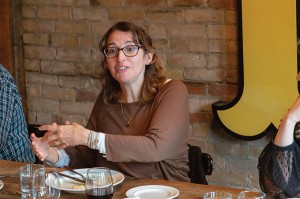 McDonald's Antoinette Benoit: When I first came to Canada five years ago, digital was 15 to 20% of our buying, now it's 40%. But TV is still super solid in our plans, because it works so well for us – probably because we have such a broad target. But at the end of the day, if you have a good idea, wherever you put it, people will see it.
Subaru's Ted Lalka: Everyone is faced with a budget that only allows so much. If you have a great message and campaign, it'll be media agnostic. Not much has changed in that regard.
Allard: The reality is that consumers have less attention and they're more discerning over the amount of messages they choose to receive. You have 25% of your target with ad blockers, and eight seconds of attention versus 12.
Benoit: You can't be annoying. That's the difference today.
How are you looking at the investment and use of data?
PHD's Rob Young: Media decisions have always been based on data. Forty years ago it was just circulation and cars going by billboards. Now it's individual minute tuning through people measures, focal meters and multiple media channels. The difference is that there wasn't the computing facility to analyze the data properly. Still, there are huge amounts of wasted data. Huge quantities that are captured and underutilized, and also the costs of acquiring third party databases is horrific. It's become a real challenge for large media companies to be able to make those sorts of investments, and then to connect all of it to make decisions easier. I suspect that the amount of money that's being spent to fuel programmatic buying is going to be the same size as the amount of money being spent on media in total in a couple of years – it's that huge of an investment.
The Globe and Mail's Andrew Saunders: Last year in the U.S., something like $20 billion was spent on data and technology to fuel this process. The application of migrating it in a strategic way to help a brand go to market, and the actual day-to-day application of it – do you think there is clear alignment of those two things? I wonder, with the pressure of a system that lends to three walled gardens – who don't really talk to each other in a lot of ways – is there a disconnect in the market or is it seamless?
Young: The three walled gardens are so opaque. It's as if the television industry decided they would do their own audience measurement and there would be no tripartite way of measuring. The reaction from the media side of the industry would want to understand those numbers and where they came from – and yet we are faced with that reality with Facebook, Google and Amazon. There is a huge disconnect. And it's a huge threat to our business.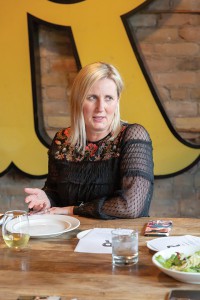 PepsiCo's Susan Irving: For us, we've invested in market mix modelling for years. And we have become efficient with our media spend, and so it all comes down to return on investment and what drives that. We do invite our media and PR agencies to sit down with us when we get the results. We actually had a meeting yesterday to go through MMM. It helps you drive decisions as you move into the next year, but it also helps you evaluate and measure the creative, and decide which brands to invest in where. And it does correlate.
We've got global contracts with Google and Facebook. And they'll come back with studies on their platform, and it's not measuring the entire consumer journey and the levers that are going to drive growth. But, at the end of the day, I need to make sure that I'm driving long-term equity on the brand, and I also need to drive sales.
Allard: I've worked for companies that have done market mix measurement on a regular basis, but the barrier for that data is quite high. And the cost is high. So when you put that in the context of lower funnel marketing, where that data is more readily available and instantaneous, it's challenging for organizations to justify the cost. Why is it still so expensive to see the ROI on a billboard when we have such rich data lower level?
Young: I think Canada is uniquely overdeveloped on activation.
Irving: What's your definition of activation?
Young: Lower funnel, short-term sales. Non-brand building.
Saunders: Is that because of the influence on a global level that puts pressure on a domestic marketer? And is that marketer able to collectively push back to say, 'No, you know what, I think the Canadian market needs a different mix because of our unique business requirements'? Is there a tension there?
Young: I think it's a size and media expenditure per capita issue, which is very low. When marketers are faced with the challenges of operating sales in a country that has relatively small budgets, they're kind of forced to operate in a lower funnel field.
Allard: Yes, for the people around the table here, all of us work for subsidiaries for large global organizations, and the pressure for ROI on marketers who deliver the plan is immense.
Irving: Which means you're going to try to put as much money into what's working versus what's non-working. It puts the pressure on lifting and shifting more, because you need the money in working media to drive sales.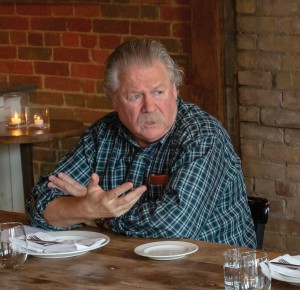 Young: But I've seen brands that have a 70/30 or 60/40 brand focus, competing with companies that have the opposite ratio – and these are the brands that are building share. I keep seeing evidence over and over again of how it's important to not back away from building brand equity. McDs is a great example of constantly investing in brand.
Benoit: We are not obsessed with measuring exactly who saw the ad and then who went into the restaurant. It's a means, but not to an end. The end is the long-term growth. McDonald's is built on a business model with franchisees that have been around for 40 years. They want their short-term cash flow, but they want to still be here in 40 years. And we are able to show that great brand work builds sales, even short term.
Lalka: In our case, the national advertising department focuses on brand building and new vehicle launches. And my insistence is that, if we're launching a new vehicle, it has to align itself with the brand. Whereas our dealers are responsible for the call to action in retail, so we don't have too much difficulty separating the two. We will assist retailers to do that, but we are focused on branding building and it's long term.
This roundtable has been edited for clarity and length.
Photos by Kevin Cordick