Tourism Quebec taps French tourists with custom content
The organization opted for a custom content strategy, focusing on video and custom articles.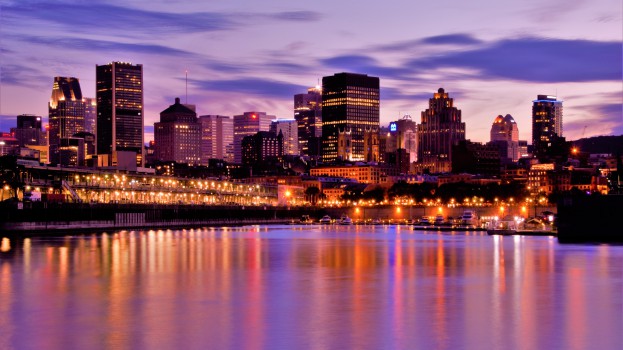 Quebec is getting customized with its global tourism strategy.
The Alliance de l'industrie touristique du Québec (Tourism Quebec) recently made a significant digital media buy through its AOR Hearts & Science to target travelers from France. The campaign was focused around original video as well custom articles through the popular French lifestyle and culture site Le Monde.
To create the articles, Tourism Quebec and Hearts & Science also worked closely with rep house Fuel Digital Media, which won the account to represent Le Monde's Canadian ad sales in September. This is Tourism Quebec's largest spring/summer campaign to date.
Frederique Beetz, digital investment strategist at Hearts & Science, says that although the campaign is still underway, having deployed the bulk of its content only in the last month, it's the most important phase of the effort – targeting affluent potential travelers, like those who make up a large part of Le Monde's audience.
While the French audience has long been an important target for Tourism Quebec, Beetz tells MiC the custom content strategy for this audience is new.
So far, the custom articles on Le Monde received a combined 73,097 views with an average of two minutes and 41 seconds of reading time. Beetz says these starts are far above Le Monde's benchmarks, particularly when it comes to time spent, which is more than double the average time.
Media director Alexandre Simard says Hearts & Science was particularly focused on what it called "the binge-watching strategy." Besides page views, Simard says it also kept a close eye on readers who jumped from video to video, diving further down the digital content rabbit hole. He says this was part of the strategy, to create a collection of whimsical and tempting creative that would keep people glued to their screens and the content. "The more users engaged with the content, the more they were letting go, getting up close with the  experience of the traveler."
The digital videos on the "L'appel à lâcher prise" series also saw a combined total of 12.7 million views.
Beetz says it's too soon to tell how this is translating into ROI – travel is a long game, she says, and there are still another four videos due out in August  – but so far, the views are a good indication that the campaign is reaching its goals.