Jacob's Creek to sponsor CTV's Love Island Aftersun
The Australian winemaker is focused on strategically finding its demo where they want a drink the most.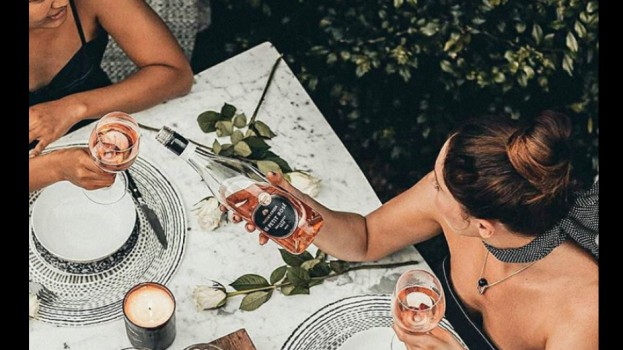 As Bell Media prepares to launch it's broadcast of the U.S. version of summer romance reality series, Love Island, the company has announced Jacob's Creek will be the official sponsor of the CTV aftershow, Love Island Aftersun.
Jacob's Creek, a brand under the Corby Spirits and Wine umbrellas, is taking a risk – wine and spirits can be a tough market, particularly this time of year, says Lina Kim, account director at Havas Canada, who handled the deal. "This is a test for the brand," she says.
Hosted by Danielle Graham (eTalk) and Lainey Lui (The Social), Love Island Aftersun will bring viewers a weekly wrap-up of the reality show's drama, airing five nights a week for five weeks.  "We know inherently, people are watching this type of programming in groups. That's the moment of consumption we're going for. It's social, with friends."
While the Australian winemaker has partnered with television shows in the past, this is its first venture into a dating reality series.
Love Island has already seen global success with the U.K. original, now in its fifth season.
Romance and reality are a consistent hit with younger, female viewers, a strategic move on the brand's part, Kim says, because that is who they consider their target. "I think what we really latched onto was that it's right for the demo – people in their 20′s," she says. "We think this is going to be one of those couch-locking shows like The Bachelor."
Product placement within the linear broadcast of the aftershow, complementary vino for the studio audience as well as digital components including sponsoring some of the pre- and mid-roll for SVOD are all part of the deal as well as a social media splashing. "For this target there is a lot of attention on social," says Kim, adding that the U.K. version's plot twist have a tendency to go viral. "We made sure we had a solid digital component, making sure we're talking to those people who are watching connected TV."
Forgoing a traditional OOH campaign, Kim says this strategy felt more reflective of how the brand wants to interact with its consumers while utilizing linear. "It's really about finding the sweet spot for these brands in the broadcast landscape."