At Contobox, they call themselves the audience engagement experts—it's a well-earned title, given they've spent more than a decade providing some of the world's biggest brands with scalable, high impact, cross- device ad technologies.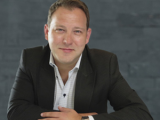 It helps that Contobox measures everything, says Petar Bozinovski, president (pictured left). "When someone starts engaging with an ad, we collect the time they're spending with it, what sections they're visiting, video playbacks, chatbot interactions—the list goes on. We're not just counting these steps to provide generalized metrics, we're tracking and scoring user intent, segmenting audiences into different groups to re-engage them with our proprietary dynamic engine and close the loop."
Brands can utilize this real-time data to fuel personalized retargeting and reach their most engaged consumers, or create lookalike models based on these users to find new, high-value audiences.
At the heart of all of this is Contobox's easy-to-use platform, which allows brands to create, launch, serve and analyze engaging digital display and video campaigns programmatically. It's a much-needed change for many brands, who were previously working with very complicated tech stacks that made it difficult for them to get the simplest static creative out the door. Contobox helps fix this with two service offerings: managed and self-service. Managed service provides clients with a dedicated end-to end team to help them produce and execute their interactive ad campaigns, from campaign strategy and creative development to ad trafficking and reporting. The self-service model can include interactive development, but ultimately provides a programmatic expert, ad tags and access to the platform for campaign reporting.
No matter which service they utilize, marketers are assured of brand safety with Contobox; the company provides its own brand-safety technology and a quality-controlled whitelist and blacklist of sites, while also using the safety tech of the DSPs it works with.
Understanding the digital media landscape is a hallmark of the Contobox team. Crucial Interactive, Contobox's parent company, has been a leading partner of U.S.-based premium publishers in Canada for a decade, having represented the likes of ESPN, TMX Money and PC Gamer.
More recently, they've inked a deal with Rogers Media, which brings Rogers' current roster of digital properties and data sets to the equation. This gives Contobox and Rogers' agency partners a powerful platform called R.E.D. Contobox. It combines Rogers media's best-in-class programmatic team and Rogers Enabled Data (R.E.D.) with Contobox's creative development, data collection and dynamic functionalities.
Given this, working with Contobox hasn't just removed a layer of complexity for brands, it's also allowed them to build engaging, interactive creative with better targeting—and do so without adding anyone to their team.
Clients can launch one-off campaigns or easily integrate Contobox into their tech stack to develop their customer data strategies and increase their ROAS. Some retail clients launch new creative every week based on custom templates, dynamically updating regionally based on a list of SKUs. The platform manages everything else – and because they can use the platform to track, score and segment their audiences, these dollars can be spent on their most engaged users.
Typically, the Contobox team is pretty hands-on in the early days of these partnerships, but their goal is to transfer their knowledge and best practices to empower their clients' in-house creative teams.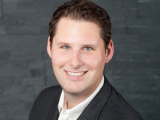 "As their teams become more confident and engaged in the process, it builds more excitement around their campaigns and what's possible," says Andrew Bester,  director, enterprise sales and business development (pictured right). Beyond bar-raising coaching, brands that work with Contobox have been recognized for their thought leadership and impressive outcomes in the programmatic space.
Over the last few years, Contobox has been winning awards for their boundary-pushing work, such as top Chatbot and Programmatic Creative recognition for RBC Insurance (RBC Insurance) and Toyota RAV4 (Toyota RAV4) campaigns at the OMMA Awards last October. Contobox and MEC also took top OMMA awards in the Mobile Marketing and Rich Media categories for their Nespresso campaign ( Nespresso ) the year prior.

The RAV4 campaign used expandable display to put Toyota's showroom experience in an ad unit that measured consumer interest and intent. Activating on this data helped Toyota increase purchase intent by 42%, according to a third party Nielsen study.
For Nespresso, the brand needed to show consumers that they weren't just another coffee brand. Because research indicated consumers are tied to their phones in the morning—the best time to target coffee drinkers—they developed a mobile campaign with an interactive message that asked users to rate their morning coffee. As a result of the campaign, Nespresso machine sales increased by 200%.

"Ultimately, it's all about creating engaging ad campaigns that resonate with consumers, and the scalable, interactive creative, dynamic ad serving, and data we deliver has helped countless brands surpass their campaign goals," says Bester. "We've had clients tell us they're operating in a whole 'new world' once they start working with us."
CONTACT
Andrew Bester
Director, enterprise sales and business development
Abester@contobox.com