New Canadians consume mobile media like no others: study
For immigrants from China, South Asia and the Philippines, smartphones are a way of life.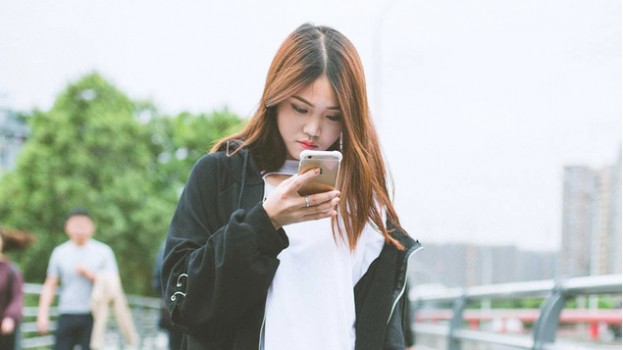 Toronto-based Solutions Research Group (SRG) has found that newcomers to Canada are what it calls "power users" of mobile phones, and are far more likely to use them for almost every activity than the general population.
The group's top source of media is their mobile phone in terms of time spent daily. Newcomers rank above the general population for likelihood to use them for messaging (75% do so daily, versus 65% of the Canadian average), phone calls or video calls (28% versus 16% daily), social media, online banking (37% versus 22% daily) and video streaming (40% versus 36% daily). After mobile phones, the second-highest area for time spent daily is internet via tablets and PCs, followed then by TV and radio. Print media is the least popular among new Canadians.
Among specific apps, Whatsapp is the most-used messaging app among newcomers; 84% use it daily. Chinese newcomers are also using the Chinese "super-app," WeChat, with 60% on the app daily. An additional 41% use the similar app Weibo daily. Google, Facebook and YouTube are the top web destinations. Most (86%) newcomers to Canada used YouTube in the last month, while 46% used Netflix in the past month (22% used Amazon Prime Video).
Many also prefer to use available apps in their home languages, such as Chinese video streamer Youku, TFC.TV for people from the Philippines and Horstar for South Asian newcomers.
Even though TV is less popular among newcomers, these groups still do consume linear media. CBC and Omni are among the top for Chinese newcomers, while CBC and Sony TV are top among South Asian newcomers. For radio, Virgin-branded radio stations in Toronto and Vancouver are the most popular.
New Canadians are also big sports fans, but are less likely to get into Canada's "official" sports of hockey and lacrosse. Swimming is the most popular for participation among the children of newcomers, followed by basketball, badminton, cricket and soccer.
SRG conducted its research among 600 newcomers in the first quarter of 2019. Newcomers are defined by SRG as people who arrived between 2013 to 2018, and respondents came from China, South Asia and the Philippines, and resided in either Toronto or Vancouver.