Bell Media goes all-out for Love Island promo
CTV is hoping it's got a new "show of the summer" on its hands – and it's supporting it with a robust paid and experiential media campaign.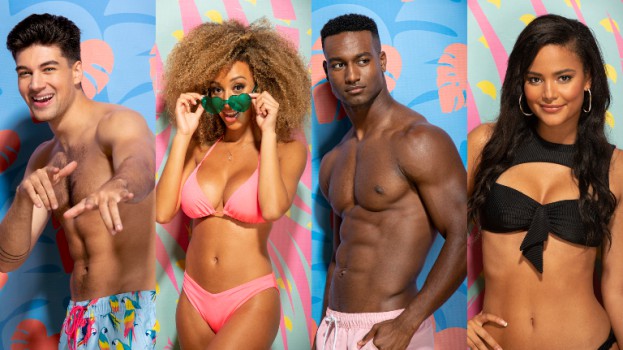 Bell Media is already used to running one of the country's favourite summer shows, with The Amazing Race Canada dominating viewers' attention spans during the warm months.
But it's hoping to capture that lightning in a bottle again with its broadcast of Love Island. Although Love Island isn't a Bell Media original – it's a pickup from U.S. network CBS – the network is putting plenty of media spend behind it in order to draw attention to the unscripted series, which runs five nights per week.
"We really want to make sure that people engage from the beginning," says Matthew Cowling, marketing director with Bell Media. Love Island has been a staple in the U.K. for years; it debuted overseas in 2005 and was revived in 2015. When CBS acquired the rights to the format, it became the second international network to create its own version and the first North American. With the show being a smash hit in the U.K., Cowling says it's "likely to be a guilty pleasure for some people," particularly millennial women, and that's why it's positioning a large part of its summer marketing plans around Love Island.
"It's a really fun brand, and it shouldn't be taking itself too seriously," says Cowling,
The centrepiece of the campaign is a branded truck, which deployed July 8. The truck frame is clear, allowing passerby to see the inside (which is filled with whimsical beach balls). The truck is travelling to high-traffic areas such as Yonge and Dundas Square and the Rogers Centre, as well as Toronto's most popular beaches including Woodbine Beach and Sugar Beach. It's also hitting up clubs and nightlife-heavy areas, such as the waterfront and Liberty Village.
"We're aiming for a younger demographic with this," says Cowling. "We want to be flexible, be able to pull up in front of a patio somewhere." While Love Island is a U.S. property, Canadians can vote for the show through the Love Island mobile app, and Cowling says that this will be better communicated by brand ambassadors simply interacting with potential fans and telling them about the option.
It's also gone for a larger-than-average OOH plan, leveraging Bell Media's Astral properties to encourage viewers to "get into" the series. Radio and TV will also cover mass awareness, while social will play a big part, as Cowling says "the nature of the conversation around the show" will be very social media-friendly.
Bell Media used its in-house creative team on the campaign and, because it leveraged its own assets for media buying, did not work with a media agency.