CBC doubles down on kids and youth programming
The slate includes U.K. drama My Mad Fat Diary.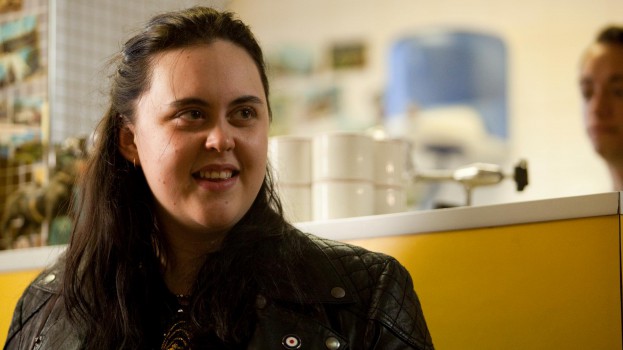 CBC has made a major update to its kids and youth programming slate with a new collection of series on CBC Gem geared toward audiences between the ages of 13 to 24.
Leading the charge is the previously-announced webseries Warigami (10 x 10 minutes), which premieres on CBC Gem on July 12. The series follows twin siblings who inherit the ability to turn paper into weapons.
Among the titles is CBC Gem original sci-fi series Utopia Falls (10 x 60 minutes). The music- and dance-focused series follows a group of teens living on a distant colony who discover musical and cultural relics as they train to compete in a performing arts competition. The series is set to stream in 2020.
Rounding out CBC's original content slate are the shorts created through the CBC New Indigenous Voices program, which is run through the National Screen Institute. Four short films by young Indigenous creators will premiere July 26, including: Deadbolt, Forgotten, Nappy Hair & Eagle Feather and Star Line.
CBC Gem's youth programming also includes a number of pickups from abroad, including U.K. dramas Ackley Bridge and My Mad Fat Diary (pictured), three webseries from U.S. digital entertainment company New Form (Mr. Student Body President, Shitty Boyfriend and Replay) as well as Australian webseries Jade of Death.
The programs are intended to appeal to a broad range of audiences with "content that reflects their interests and perspectives," according to Gave Lindo, CBC's executive director, OTT programming, in a statement. Additional titles will be announced in later months.
A version of this story appears in Playback.