The Amazing Race stays at the top: Numeris
The U.S. version of the reality hit reigned supreme, while Big Brother's addition to the schedule paid off.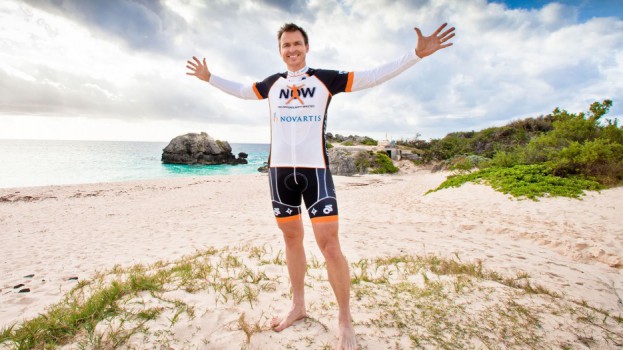 Numeris has officially issued its last report for the month of June. Although one of Canada's favourite summer series, The Amazing Race Canada, is not yet on the measured schedule, other summer hits like Big Brother and America's Got Talent have officially returned.
One other sign that summer TV is officially underway: views of the top shows have been down from the typical two million mark for AMA. This week, for the second week in the row, the U.S. version of The Amazing Race topped the Numeris charts for the highest AMA of all single-night programs. It pulled in 1.51 million viewers, down from last week's 1.6 million.
Joining the fray was summer series Big Brother, which saw an average of 1.39 million viewers on its Wednesday broadcast, and 1.385 million for its Tuesday broadcast. Rounding out the top-five were America's Got Talent and yet another episode of Big Brother.
In the Francophone market, game show La poule aux oeufs d'or remained on top, although it too saw viewership go down to just under 800,000 viewers.
Canada (Anglophone)
1. The Amazing Race on CTV Wednesday at 8 p.m.: 1.51 million viewers
2. Big Brother on Global Wednesday at 8 p.m.: 1.39 million viewers
3. Big Brother on Global Tuesday at 8 p.m.: 1.385 million viewers
4. America's Got Talent on Citytv Tuesday at 8 p.m.: 1.29 million viewers
5. Big Brother on Global Sunday at 8 p.m.: 1.15 million viewers
Quebec (Francophone)
1. Les poules aux oeufs d'or on TVA Wednesday at 7 p.m.: 795,000 viewers
2. Spectacle fête nationale 2019 on SRC Monday at 8 p.m.: 752,000 viewers
3. Le recrue on TVA Wednesday at 8 p.m.: 661,000 viewers
4. A l'affiche dimanche on TVA Sunday at 7:30 p.m.: 642,000 viewers
5. Refuge animal on TVA Monday at 7 p.m.: 533,000 viewers
Montreal (Anglophone)
1. America's Got Talent on Citytv Tuesday at 8 p.m.: 61,000 viewers
2. The Amazing Race on CTV Wednesday at 9 p.m.: 58,000 viewers
3. Island of Bryan on HGTV Sunday at 10 p.m.: 56,000 viewers
4. Women's World Cup Soccer on TSN, Monday at 2:46 p.m.: 41,000 viewers
5. Grand Hotel on CTV Monday at 10:01 p.m.: 40,000 viewers
Toronto/Hamilton
1. The Amazing Race on CTV Wednesday at 8 p.m.: 360,000 viewers
2. America's Got Talent on Citytv Tuesday at 8 p.m.: 344,000 viewers
3. Big Brother on Global Tuesday at 8 p.m.: 306,000 viewers
4. Big Brother on Global Wednesday at 8 p.m.: 273,000 viewers
5. Island of Bryan on HGTV Sunday at 10 p.m.: 240,000 viewers
Edmonton
1. Island of Bryan on HGTV Sunday at 10 p.m.: 70,000 viewers
2. America's Got Talent on Citytv Tuesday at 9 p.m.: 62,000 viewers
3. The Amazing Race on CTV Wednesday at 8 p.m.: 55,000 viewers
4T. Big Brother on Global Wednesday at 9 p.m.: 54,000 viewers
4T. Blood & Treasure on Global Tuesday at 8 p.m.: 54,000 viewers

Calgary
1. Instinct on Global Sunday at 10 p.m.: 70,000 viewers
2. America's Got Talent on Citytv Tuesday at 9 p.m.: 68,000 viewers
3T. Island of Bryan on HGTV Sunday at 10 p.m.: 62,000 viewers
3T. Elementary on Global Thursday at 8 p.m.: 62,000 viewers
3T. Private Eyes on Global Wednesday at 10 p.m.: 62,000 viewers
Vancouver/Victoria
1. America's Got Talent on Citytv Tuesday at 8 p.m.: 179,000 viewers
2. Big Brother on Global Wednesday at 8 p.m.: 144,000 viewers
3. Big Brother on Global Tuesday at 8 p.m.: 113,000 viewers
4. Elementary on Global Thursday at 10 p.m.: 112,000 viewers
5. Private Eyes on Global Wednesday at 9 p.m.: 110,000 viewers