Talking Talent: How to find fluidity and adaptability
Havas team members discuss the benefits of not 'staying in your lane' and how to foster technical, and creative, talent.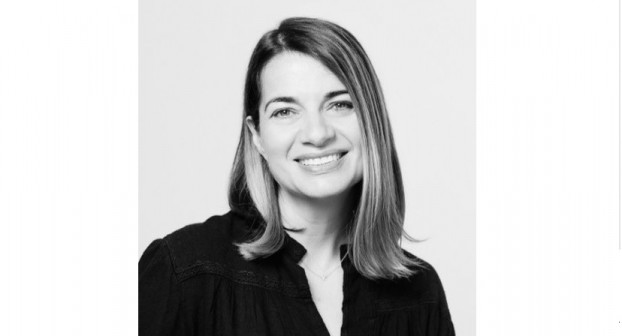 Alex Panousis, president of Havas, pictured above, says her agency looks to create an "asshole-free culture."
As the media landscape changes at an alarming rate, agencies across the country are struggling with high turnover, middle management seeking greener pastures and skillsets that are changing quicker than many can keep up with. As the weeks go by, MiC will be talking to senior execs in agencies on how they're addressing skill gaps, how they're keeping young talent around and what they still haven't figured out. Read our previous entries here.
Not so long ago, job titles within the media and advertising industry were more rigid, clearly defining roles that no one dared step out of. But as changes continue to disrupt the status quo at a rapid pace, Havas president Alex Panousis is more convinced than ever that a multifaceted skill set and the openness to develop one, have become integral to surviving in an ever-evolving environment.
"I've been in the business a long time," says Panousis, who began her career at Leo Burnett in the mid-90s. "Before, you could have 10% of your agency understand the hardcore tech side and then the rest could kind of coast. You could learn some acronyms and talk a good game, but those days are over. Now you actually need to know."
Panousis led by example herself, heading back to school to learn coding and design. When she took that to Havas, she says it opened the door into a whole different way of working. Panousis says that agencies can cultivate the right frame of mind by creating a close-knit operation.
At the end of a row of desks, down the length of what was once a bra factory, sits Panousis. An analogue phone, a simple laptop, a cell and a smattering of papers atop her workspace are all that sits between she and her team. And, that's just the way she likes it. Panousis believes that to harness talent potential, and help them feel competent and comfortable, the key is to "create space."
There shouldn't be a "stay in your lane" mentality among an agency's various teams – encourage employees to move around and develop strong points of view, she says.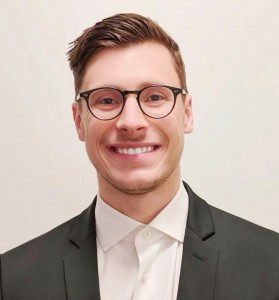 Brad Kowalski (pictured right) worked as a buyer in TV for close to a decade in the U.S. before coming to Havas. He sees himself as an example of a more fluid employee, which he says is like having a startup mentality. "My job title is account director, but I just basically problem solve all day, which allows me to really do anything," he says. Panousis also adds that if agencies throw out "rule books," it can create better client relationships because those brands feel heard and understood by an entire team.
Some companies, like GroupM, are focused on finding ways to keep its junior- and mid-level employees around longer and grow within the agency. But Panousis says there is also benefit in maximizing an employee's potential during the time they're at an agency, while also embracing their future goals, and openly encouraging side-hustles.
When Marlee Camacho came on board, she arrived with primarily PR experience and interviewed for a business development role, which she wasn't necessarily equipped for. But Panousis was more attuned to Camacho's attitude than her hard skills, and took a chance on the newcomer. As Camacho settled into the team, she eventually morphed into an media coordinator position – which wasn't the job she was hired for. "The next thing you know, Marlee's telling us what to do," Panousis jokes.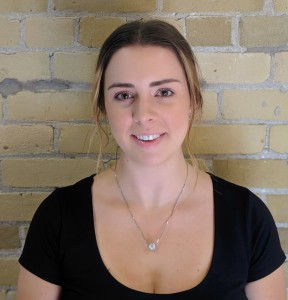 In an industry as elite as this one, Panousis recognizes every agency has talented people who continue to make the playing field a competitive one. But, there are not enough who are willing to hold one another accountable, she says. "We're hard on each other, but it's in the spirit of making our work better for our clients."
Elizabeth Brennan, VP media account director, (pictured below) says that as fast as the industry is changing, it is  a struggle to find someone that comes with the whole package. Potential hires are often "so narrow and niche" and come demanding a significant salary, she says, translating to a disconnect across the industry. "The people who are owning everything don't understand everything and therefore can't make the right decisions for clients."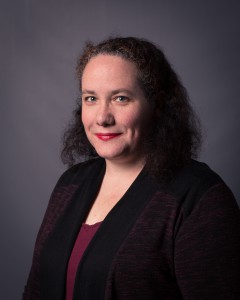 Attention is the currency, she continues, using an oft-quipped cliché, and people aren't paying attention the way they used to. Enter innovation and creation. "Whether you do it, or you brief someone to do it, you need to understand what's possible."
So, where are the gaps? On the technical side, Panousis says, and in creative thinking; not just at Havas, but in the industry as a whole. The toolkit may have changed, but fostering the right talent can breed creativity as much as it can technological skills, she says.
Growing an agency while maintaining its identity can create a sense of disquiet, but the confidence in knowing exactly how to address that ("we've got the hard skills, we need to work on the soft ones") helps put a plan in place.
"We need to make sure we have the kind of people who can change the world, change media," Panousis says, confident the next COO is sitting somewhere in the room. "It is a talent show. You have to be the master of your career."