How to find new sponsorship opportunities relevant to your market
Detailed, nuanced audience data can reveal the properties your consumers really love.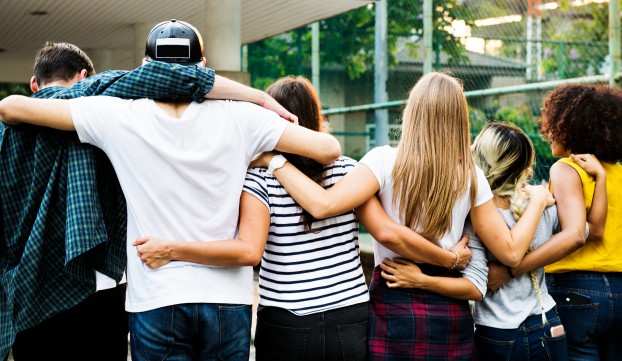 Marketers don't need a lot of research to know what the biggest sponsorship opportunity is in Canada. The NHL tops IMI's SponsorPulse as engaging 62% of Canadians aged 13 to 64. It ranks high on just about every metric SponsorPulse uses to create its proprietary Opportunity Score (which tracks behavioural, emotional and impact measurements), making it ideal for brands looking to engage broadly across provincial, demographic and cultural boundaries.
But when you start to dissect Canadians by demographic, something interesting happens. Another opportunity tops the SponsorPulse index for Canadians under the age of 24… something a bit less exciting, with no major TV coverage or annual event schedule: recycling.
"We measure causal spaces and charities to ensure we're providing insight that may guide brands to greater impact," says Adam Mitchell, IMI's global lead on SponsorPulse and digital products. "Although recycling may not be as exciting as major leagues or festivals, it's a cause embedded into our day-to-day lives, which means that Canadians engage with it at a high intensity. The data shows that a brand that's bold and creative enough to tackle this opportunity could achieve significant results in doing so."
Social causes matter to younger Canadians. Many potentially effective sponsorship opportunities are ignored when marketers don't consider more nuanced consumer targeting.
"The power of looking at this sponsorship intelligence is that it compares more than 750 properties across sports, music, entertainment, lifestyle and cause using one common currency," says Mitchell. And the closer one looks, the more options brands will find.
Mitchell points to data from Gen Z as an example. "No opportunity is more powerful at driving brand favourability among 13- to 18-year-olds across all of North America than anti-bullying," he says. "This speaks to the magnitude and importance of the cause among the Gen Z demographic and the opportunity that stands before a brand that is ready to tackle this cause in a genuine manner."
Thirty-two percent of those polled for SponsorPulse in this age range said they would favour a brand more for associating with this cause. Only 15% of that group said the same about the NHL.
SponsorPulse measures sponsorship properties on a variety of scales, including the number of respondents who say they are "passionate" about a property, their purchase consideration and how frequently they engage with them. Anti-bullying outpaces the NHL on both passion and consideration in this youngest survey group.
There have been many high-profile anti-bullying campaigns that drove strong results. The award-winning Canadian Safe Schools Network "Bully Ads" were particularly effective in getting Canadians to click on banner ads and open emails (increasingly difficult behaviours to drive). Annual donations increased 37% as a result of the 2016 campaign. Similarly, Coca-cola gained international recognition for its anti-bullying campaign in Asia.
"An important thing that we talk to clients about is the power of integration." Mitchell says. "When brands enter into new sponsorship agreements, there's a lot of pressure to ideate and develop an activation that will drive their return on investment."
Mitchell notes several bespoke campaigns that have flourished, such as Bell's long-effective "Let's Talk" campaign to end mental health stigma (which Mitchell calls the "gold standard" of fully integrated cause marketing).
But not every marketer needs to build their cause work from scratch, he says. "We encourage brands to consider bridging properties together, maximizing overall impact by bringing the power of a brand, a major league or festival and a cause that your target is passionate about together. You can expedite your breakthrough, while driving meaningful impact."