People Moves: Snap Canada, Postmedia and more
Plus, MiQ welcomes a team of new faces, while UM fills its newly created VP of finance position.
Snap continues to expand Canadian team
Snap Canada has hired Jaime Greenwald (pictured right) as the new agency lead.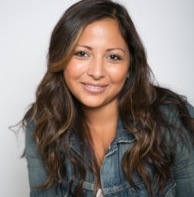 Formerly an account executive with Zefr and group product manager at Olive Media, Greenwald joined Snap earlier this month. A source from Snap confirmed the hire and tells MiC the company is continuing its hiring process as it invests in the Canadian market.
National Post names new editor-in-chief
Postmedia has named Rob Roberts as the new editor-in-chief of the National Post. Roberts, who was part of the inaugural team at the launch of the Post in 1998 eventually went on to serve as national editor and executive producer, news when he departed in 2015 for a senior editorial position with the Canadian Press in the Atlantic bureau. Roberts, who begins his new position Aug. 6, will succeed Anne Marie Owens who left the publication after 5 years in the role.
A slew of new faces at MiQ Canada
Following the hire of a new marketing manager, MiQ (formerly MediaIQ) has welcomed five more new faces. Alan Gryn takes on the role of finance director and Christina Nguyen joins as senior trader, as well as account executive Patricia Eugenio and client strategist Lauren Aubry. Making the move from the agency's Australia office, Pierre de Lannoy will serve as VP of product.
 Les Affaires promotes from within
Formerly the content director for personal finance magazine, Les Affaires, Marine Thomas has been promoted to editor-in-chief for the TC Media property. Thomas has built a career in the business magazine press having led the redesign of Premieres en affaires and been a part of the creation of Inspiro, a quarterly for young professionals. In 2015, she became the editor-in-chief of Management Magazine before joining Les Affaires.
UM expands leadership, hires new VP of finance
In a newly created role, Greg Bonin has joined UM in the vice president of finance position, with the agency looking to grow its internal operations team. Previously director of finance for Manulife Financial, Bonin brings years of experience in the financial and alcohol industries, having spent two decades working at both Labatt Breweries and Molson Coors Canada. At UM, Bonin will focus on expanding the business, working closely with president, Shelley Smit.