The Amazing Race Canada debuts on top: Numeris
The Women's World Cup Final, as well as the Stampede Parade in Calgary and Canada Day in the Capital shake up summer viewership.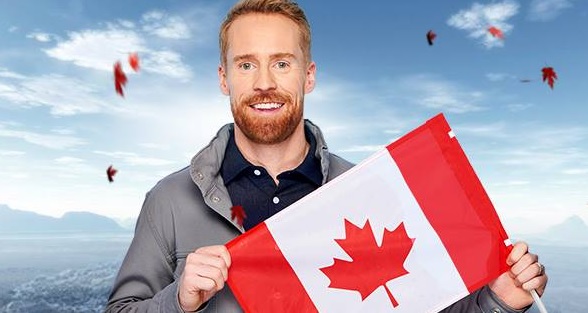 The Amazing Race was erased from the Numeris charts this week as the season premiere of The Amazing Race Canada topped the Numeris charts for the week ending July 7. Bringing in an AMA of more than two million viewers for the start of its seventh season, the show drew the most viewers in Toronto/Hamilton, Montreal and Calgary.
Global hit Big Brother continued to dominate in most markets with an AMA of 1.21 million nationwide.
Only in Edmonton did the Women's World Cup Final make the top-five where it took the #1 spot with 66,000 viewers, about average for summertime viewership in the market. In Calgary, the morning CTV broadcast of the Stampede Parade was the third most-watched single-day programs.
And in Quebec, Le recrue was back on top with an AMA of 767,000 viewers, more than the police series has had in weeks. Pot Inc., the documentary series about a family in the produce business for nearly 30 years that abandoned growing tomatoes to get into the world of cannabis, made its debut on the charts drawing 528,000 viewers.
Canada (Anglophone)
1. The Amazing Race Canada on CTV Tuesday at 9 p.m.: 2.03 million viewers
2. Big Brother on Global Wednesday at 8 p.m.: 1.21 million viewers
3. Blood and Treasure on Global Tuesday at 10 p.m.: 1.12 million viewers
4. America's Got Talent on Citytv Tuesday at 8 p.m.: 1.1 million viewers
5. Instinct on Global Sunday at 9 p.m.: 1.06 million viewers
Quebec (Francophone)
1. Le recrue on TVA Wednesday at 8 p.m.: 767,000 viewers
2. La fête du Canada dans la capitale 20 on SRC Monday at 8 p.m.: 571,000 viewers
3. Pot Inc. on TVA Thursday at 7 p.m.: 528,000 viewers
4. Les grands films on SRC Friday at 8 p.m.: 517,000 viewers
5. Chicago Fire: Caserne 51 on TVA Monday at 8 p.m.: 502,000 viewers
Montreal (Anglophone)
1. America's Got Talent on Citytv Tuesday at 8 p.m.: 54,000 viewers
2. The Amazing Race Canada on CTV Tuesday at 9 p.m.: 45,000 viewers
3. The Big Bang Theory on CTV Thursday at 8 p.m.: 35,000 viewers
4. Instinct on Global Sunday at 9 p.m.: 34,000 viewers
5. Marvel's Agents of S.H.I.E.L.D. on CTV Friday at 8 p.m.: 28,000 viewers
Toronto/Hamilton
1. The Amazing Race Canada on CTV Tuesday at 9 p.m.: 353,000 viewers
2. Big Brother on Global Wednesday at 8 p.m.: 273,000 viewers
3T. America's Got Talent on Citytv Tuesday at 8 p.m.: 247,000 viewers
3T. Private Eyes on Global Wednesday at 9 p.m.: 247,000 viewers
4. Big Brother on Global Sunday at 8 p.m.: 239,000 viewers
Edmonton
1. Women's World Cup Soccer Final on TSN Sunday at 10:37 a.m.: 66,000 viewers
2. Big Brother on Global Sunday at 9 p.m.: 60,000 viewers
3T. The InBetween on Global Wednesday at 8 p.m.: 57,000 viewers
3T. Elementary on Global Thursday at 8 p.m.: 57,000 viewers
4. Young Sheldon on CTV Thursday at 9:31 p.m.: 55,000 viewers

Calgary
1. The Amazing Race Canada on CTV Tuesday at 8 p.m.: 86,000 viewers
2. Instinct on Global Sunday at 10 p.m.: 75,000 viewers
3. Stampede Parade on CTV Friday at 9 a.m.: 68,000 viewers
4. Elementary on Global Thursday at 8 p.m.: 67,000 viewers
5. Blood and Treasure on Global Tuesday at 8 p.m.: 63,000 viewers
Vancouver/Victoria
1. Blood and Treasure on Global Tuesday at 10 p.m.: 154,000 viewers
2. Instinct on Global Saturday at 9 p.m.: 138,000 viewers
3. America's Got Talent on Citytv Tuesday at 8 p.m.: 122,000 viewers
4. Elementary on Global Thursday at 10 p.m.: 104,000 viewers
5. Holey Moley on Global Thursday at 8 p.m.: 99,000 viewers