Will updates from social players draw influencers away from YouTube?
Twitter, Facebook, Snap and Pinterest look to attract content creators with new special features and monetization tactics.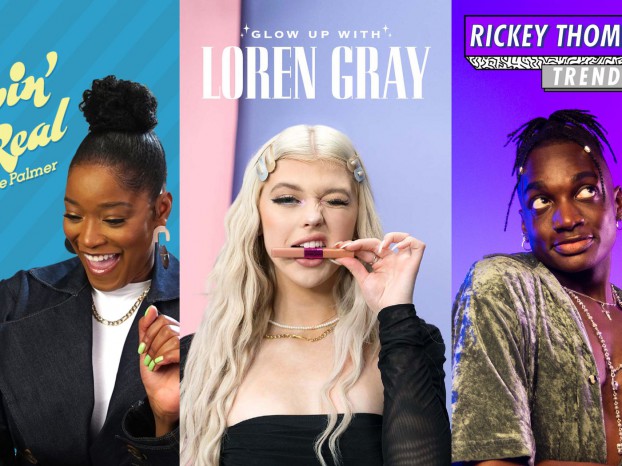 A war is brewing in the social media world and it's all about the influencer.
Facebook, Snap, Twitter and Pinterest recently announced products designed to attract content creators to their platforms and away from YouTube, the leader with nearly two billion monthly users and over 300,000 paid subscribers.
To draw more influencers to its platform, Facebook recently launched subscription content, ad placement preferences and Stars (tokens that viewers can buy to "tip" their favourite video creators).
Snapchat is beefing up its content-streaming capabilities and will now air three-to-five-minute videos on its platform, with the launch of "Creator Shows" (featured image) that tackles a variety of topics from influencers and celebs like Serena Williams and Arnold Schwarzenegger.
Pinterest has updated its video upload interface, while Twitter has launched the "Art House" (a studio that connects advertisers wit content creators) to convince influencers to become a more active part of the community and compete against Instagram and YouTube, which are more natively designed to build audiences.
Jodi Peacock, SVP business director for Mediacom Toronto, says her agency looks to forge brand partnerships with influencers across various social platforms.
"While the influencer space was dominated by YouTube in the early days, today we are just as likely to use Instagram, Twitter, or LinkedIn for B2B influencers," she says. "Since image-based content is less expensive to produce than video content, we can run with several pieces of content and optimize paid support to whatever is working the best."
Although, Peacock says the social platforms are just playing catch up with their new tools to draw more influencer attention.
"If you've built an audience making five-minute videos, your home is likely YouTube, even if you cross-post shorter versions to other platforms. I don't think new monetization tools on Instagram, Facebook, Twitter, and Snapchat are going to significantly disrupt this tendency."
Jonathan Davids, CEO of influencer marketing company, Influicity, agrees that new products won't make a very big difference against the built-in audiences that YouTube (and also Instagram) currently have.
"In the last two years, Instagram [with about one billion active users per month] has become a close second to YouTube and in some verticals it's the first place player," he adds. "Snapchat had an opportunity to grow, but [it] spent the first few years totally rejecting the creator community and just recently has come up with ways to attract an audience. The problem that Snapchat has now is that it doesn't have the scale [with 186 million daily active users] and is not differentiated enough to compete with Instagram."
The number one thing creators look for in a platform is a scalable audience that will help them build their profile, says Davids. But factors like ease of use or special monetization features are a draw for creators far below that of the platform's ability to help them grow their profile. Those are considerations, but he says if the platform doesn't have the audience, it's going to be very hard to win them over. If they don't see that and they've been posting content for a few months, they may jump ship.