Ryerson law school taps Cundari to get the word out
Two-phase campaign focused OOH in the business and law communities first, takes aim through digital next.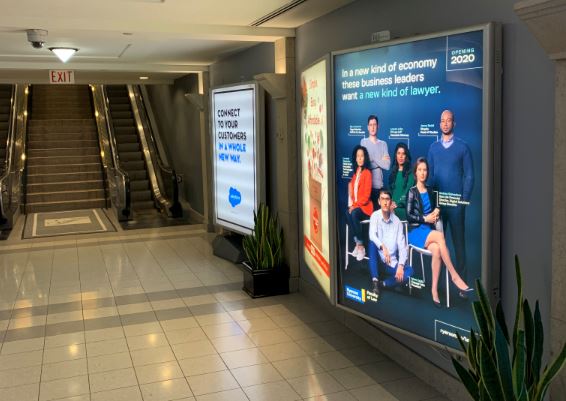 A new law school launching at Ryerson University is the focus of a two-phase campaign from Cundari Media.
Armed with creative done in-house by the Toronto university, Cundari focused on the business and law communities during the first phase in May. The media plan included print and digital spots, out-of-home in the PATH, on elevator wraps, transit placements and on campus where half of the school's 175 banners were dedicated to the campaign.
"The creative idea with this… really sort of acted as a platform for us to work with," says Cundari president Luke Moore. "It's an extremely targeted campaign."
Jim Wentzell, director of marketing and creative services at Ryerson says at its core, the campaign reflects the values of the law school, but also of the university overall. "We are city builders," he says. "We had to establish that this was a forward-thinking [law] school, heavy on technology, and heavy on entrepreneurship."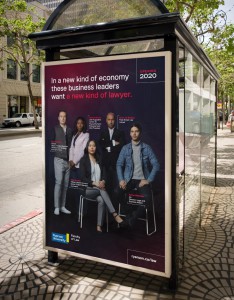 In that vein, phase two of the campaign, set for late August, is entirely digital and targeted at prospective students. The plan is to focus heavily on social to reach current and mature students, followed by a layer of search and programmatic display. This school is producing law students that are more relevant to the Toronto economy today, Moore says, also citing tech and enterprise industries. "They're not practicing the typical law. These guys don't look like lawyers."
With competitors like Osgoode and University of Toronto law schools right outside its door, the campaign for Ryerson had to make the right statement in the right place at the right time, says Wentzell. In a city that hasn't seen a new law school in more than 130 years, "you better bring something a little different," he says, adding: "We couldn't afford to be shy."