Spotted! Yellofruit's Big Banana Car hits the road
For the frozen dessert manufacturer, there's always money in the banana car.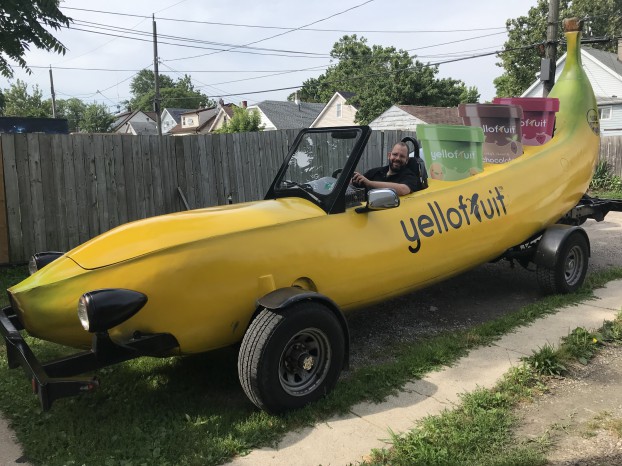 Yellofruit's latest marketing gimmick might be, in a word, bananas, but it's certainly a very on-brand way for the plant-based sweet treat to gain some traction.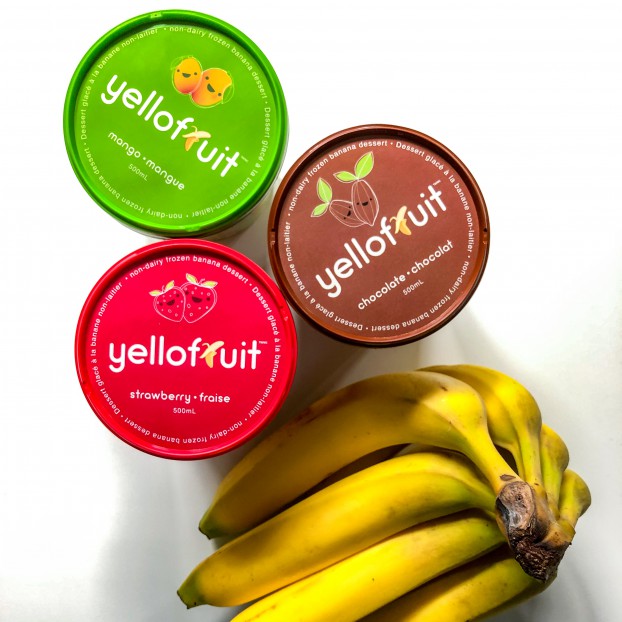 The small Canadian frozen dessert brand, made with (you guessed it) a banana base instead of the traditional dairy base, launched earlier this year and is already stocked in hundreds of Loblaw-owned stores.
When president and CEO Andrew Kinnear saw The Big Banana Car online he knew it was the perfect vehicle (literally) to drive awareness and trial during the ultra-competitive hot Canadian summer months.
So Kinnear contacted the American hobbyist who built the big yellow car and pitched driving it around Ontario this summer. The car's owner, Steve Braithwaite, agreed and he is currently driving The Big Banana Car through Southwestern Ontario, starting in Windsor, Ont., on July 18 and hitting many cities and towns along the way ultimately wrapping up the summer road trip in Toronto on Aug. 18. The trip kicked off just in time for National Ice Cream Day (July 21) and National Ice Cream Month (which runs for the whole month of July).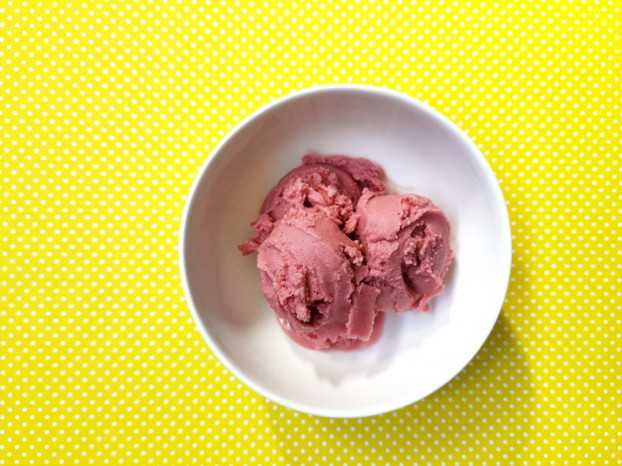 "We wanted to hijack Ice Cream Day because while we're like an ice cream, we're plant-based," Kinnear tells MiC.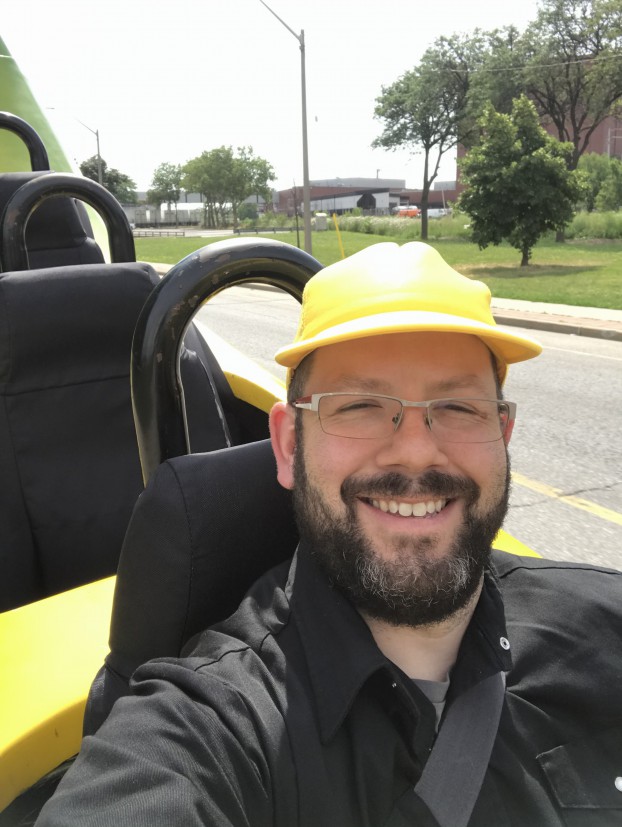 Being a smaller and emerging brand, raising awareness and opportunities for trial is key, says Kinnear (above).
"The challenge for us is that [sampling] is really expensive and it doesn't scale very well. So even though we are doing lots of demos it just doesn't scale," he explains. "So the strategy with the banana car was we needed consumer awareness, [so people will] see this thing, think it's funny, take pictures with friends and then there's our brand along for the ride, so to speak."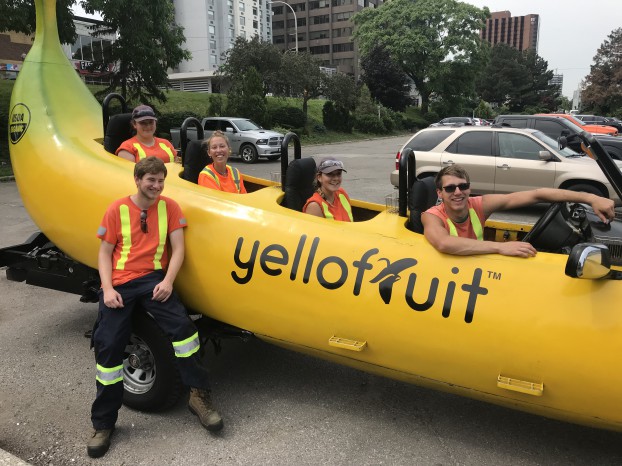 He says the strategy is already working, with folks in Windsor stopping to take pictures with the vehicle (like those pictured above).
"Literally anywhere there are people we get smiles. Even driving down the street everyone honks. It's like being in a parade with only one float. All the smiles it's amazing," says Kinnear.
Ultimately, he's hoping people will snap a photo of the car and add the Instagram page, @Yellofruit and the road trip hashtag #BananaCar, both of which are plastered on the bright-yellow car, leading to organic sharing with "so much reach for no money."