GroupM moves Christian Juhl to top global post
Kelly Clark will step down, with Christian Juhl of Essence taking over as CEO on Oct. 1.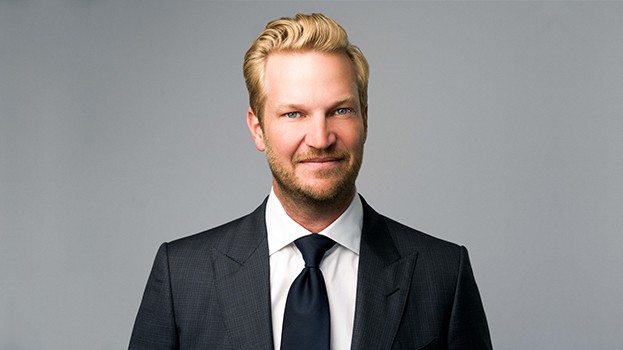 There's been a major move at GroupM, the media investment arm of global holding co WPP.
Kelly Clark, the CEO of the agency group, is stepping down from the role he's held since 2016, with his tenure finishing at the end of September. He will be immediately succeeded by Christian Juhl, who is currently the global CEO of GroupM's data and full-service media agency Essence.
Juhl has been with Essence since 2013, in the days before it was acquired by WPP, leading the agency through the 2015 acquisition. Under his direction, the shop was named "Breakthrough Agency of the Year" by Adweek in 2018, and Juhl was named by the 4As as one of the "100 people who make advertising great" in 2017.
Juhl will report to Mark Read, CEO of WPP.
Currently, GroupM employs 35,000 people globally and registers $48 billion in annual client media billings.
Clark has been with the GroupM family of agencies since the '90s, working with different international outposts for GroupM agencies Mindshare and the former Maxus (now Wavemaker), as well as the broader group. He became CEO of GroupM North America in 2012 before being promoted to executive director in early 2016 and, later that year, global CEO.
Juhl comes into the top post at the agency group amidst a period of change, both with GroupM and with the broader WPP holding co.
Last year, WPP, which also operates creative shops such as Ogilvy, Taxi and John St., announced a restructuring plan that would save an estimated £275 million by 2021. The restructuring includes 3,500 job cuts globally (the total workforce is 134,000), in order to make more investments, primarily on the creative side.
According to RECMA, GroupM has the highest share of the analytics company's proprietary "quali-points," which is based on a combination of awards, new business, stability of top management and other factors. It holds a 27.6% share of the points, led by its strongest-performing global agency, MediaCom. But its share has decreased over the years (down from 32.8% three years ago) and was one of the only major groups to lose ground in the quali-points.
According to the same RECMA report, though, GroupM doesn't rank quite as high in Canada, despite most of its major agencies operating outposts in the market. It currently posts a 22% share in Canada and has fallen 11 percentage points over the last three years, and sits in third place among the groups.
The global CEOs of GroupM's agencies, as well as the GroupM CEOs for various markets, will report to Juhl. Among those direct reports is Toby Jenner, who just two weeks ago was named the global CEO of Wavemaker.